Feast on healthier produce by growing your own food with Green Thumb Technology
Green Thumb Technology is a Canadian company offering hydroponic vertical gardens, so you can grow pesticide-free produce inside your home and save money on groceries.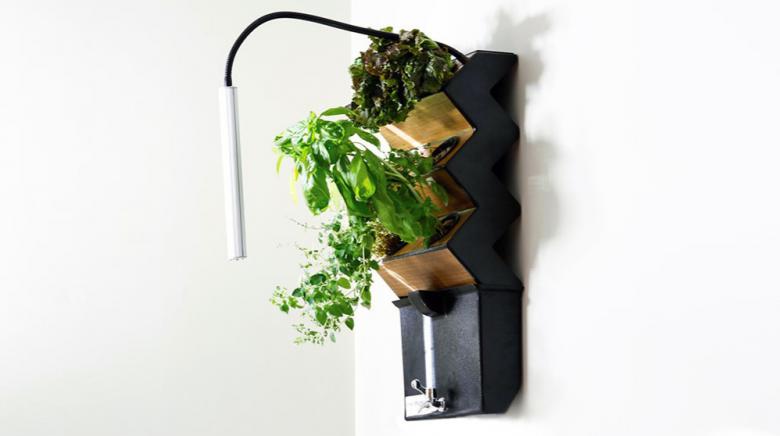 If there's anything we could use more of in this society, it's patience, perseverance, and hard work. Sadly, however, so many of us are living a fast-paced, stress-induced lifestyle that encourages us to want to take the easier and faster route to things. 30-minute drive? Take the freeway. Too tired to cook after work? Pull up into the nearest fast food restaurant's drive-thru. Sound familiar?
In a world that encourages us to live in this manner, perhaps the furthest thing from your mind is growing your own food from scratch. In actuality, growing your own food in this day and age couldn't be the wiser option. That is particularly true when it comes to indoor vertical gardening.
Why indoor vertical gardens are good for the environment
You've heard of vertical gardening, and you've heard of indoor gardening. These practices are not only beneficial in terms of saving space and allowing for all-year-'round gardening, but can also offer environmentally-friendly benefits.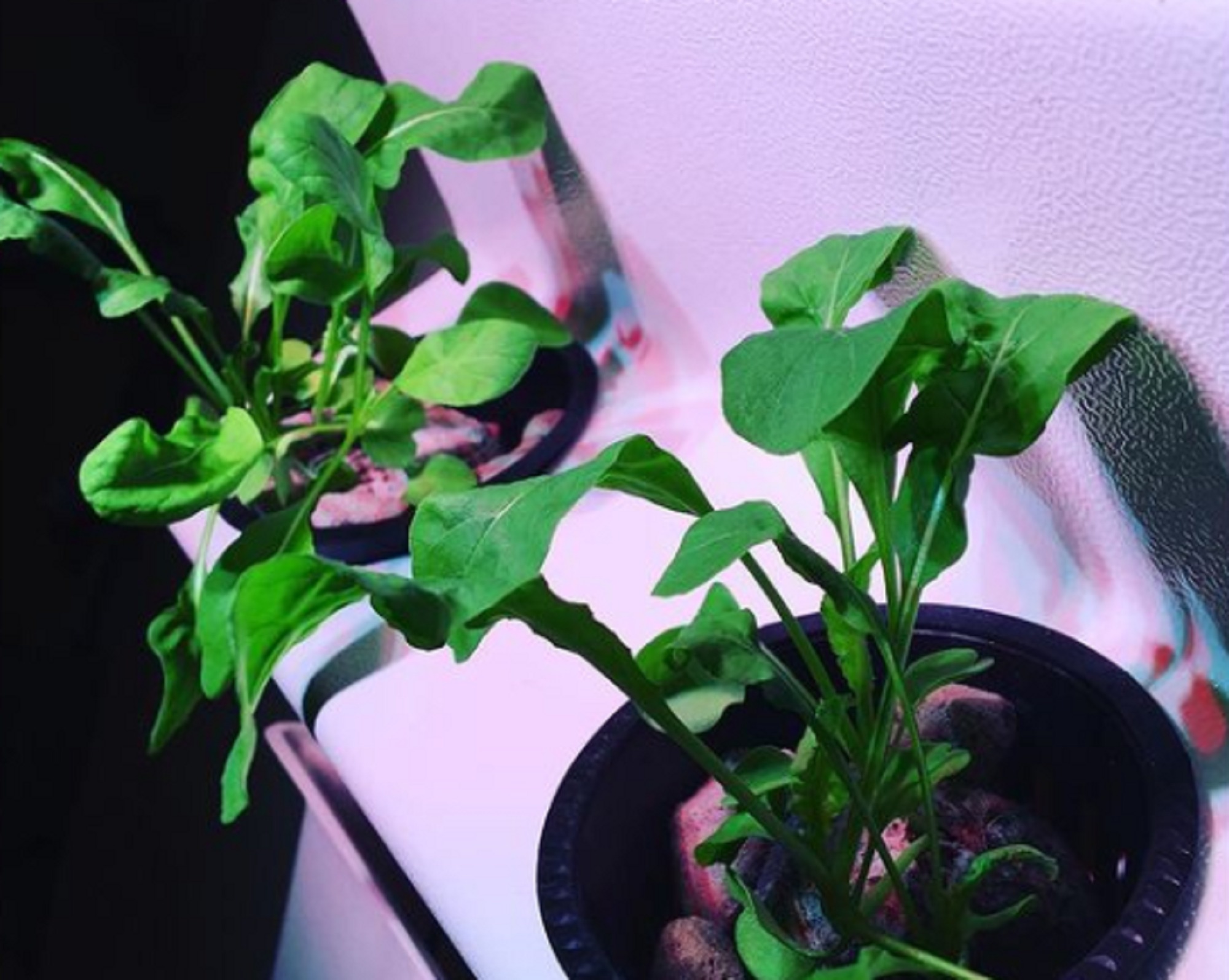 Vertical indoor gardens reduce impact on our planet in many ways. For one, this gardening method contributes to reduced water consumption. In addition, vertical gardening indoors prevents the need for green house-emitting fertilizers and the use of toxic waste-contributing pesticides that would otherwise threaten biodiversity and damage our planet's natural systems. A third big reason vertical indoor gardens, and at-home gardening in general, is great for the environment is the fact that we can reduce long-distance food shipments that are big contributors to air pollution. Self-sufficiency pays off!
Green Thumb Technology started as a love for gardening and turned into a vision
You can't start a business without passion. Green Thumb Technology founder, Jen McGuinness, started her business based on her love for gardening. This passion was triggered in part by a rough upbringing and in part by pure awe of what at-home gardening can bring.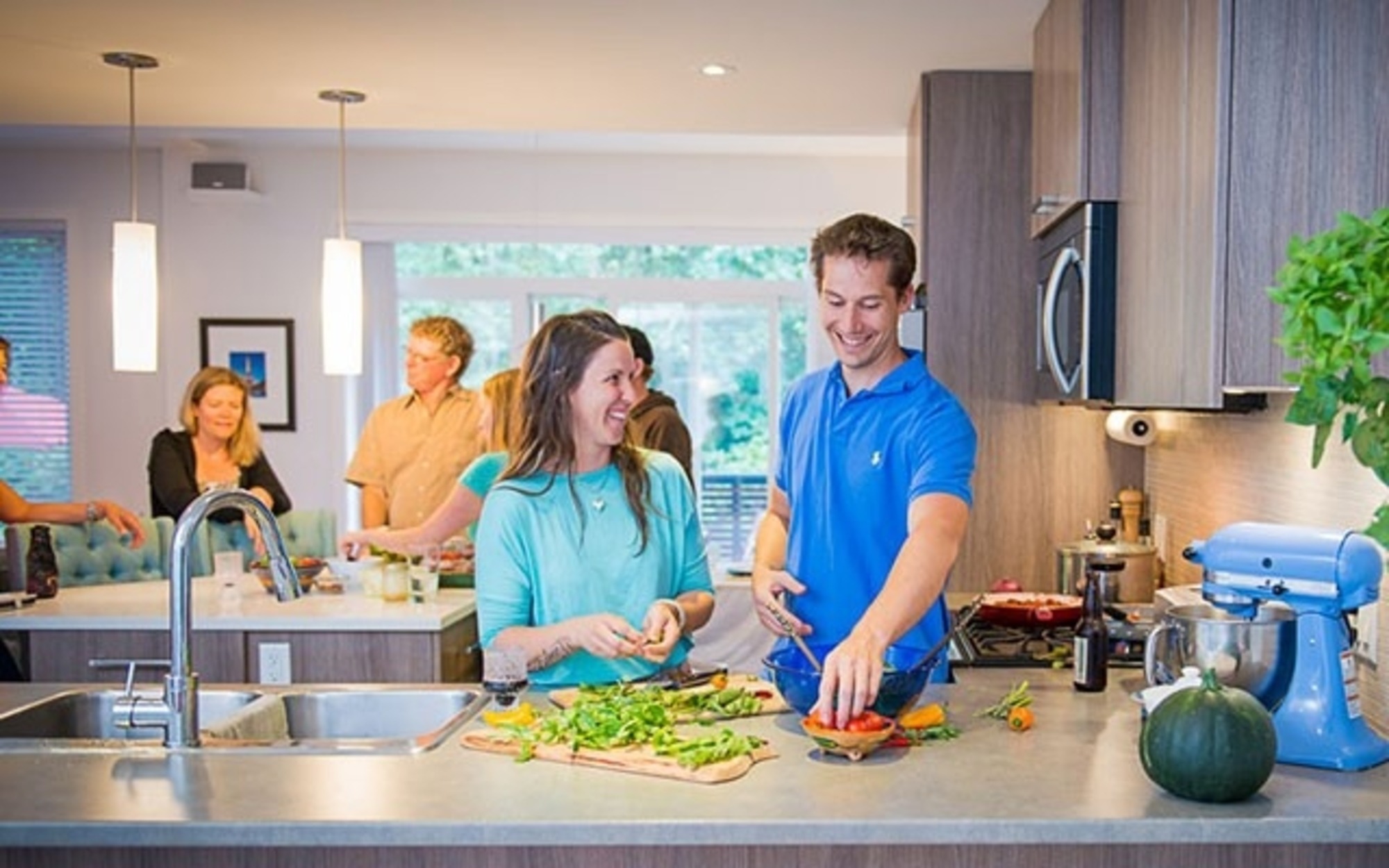 Jen grew up in a single working mother household where keeping food on the table was difficult. Her mother's solution was to start a garden where she could grow food affordably for her family, which was inspiring for Jen. Jen also learned from her father's cancer diagnosis in the 1990s just how beneficial gardening can be. Just the simple act of switching from consuming mostly fast, processed foods to organic, home-grown goodness significantly helped her father regain his health for years before his passing.
But it wasn't until Jen started her own garden on the patio of her townhouse that she really fell in love with gardening. But she came across some problems. How would she be able to grow more plants within such a limited space? How could she create a garden that is more prolific and receives enough light on a daily basis? How would she be able to get fresh, organic produce during the cold, Canadian winters? That's when indoor, vertical hydroponic gardening became her saving grace and later turned into a vision to help other people with the same aspirations through creating her business.
Start your vertical garden with Green Thumb Technology
Green Thumb Technology makes it easy to see the perks of growing your own vegetables inside your home. Not to mention, they're quite helpful with helping you get started, giving you everything you need with the purchase of one of their self-watering vertical gardens from a start kit featuring organic and heirloom seeds to an automated LED system to give your plants the light they need to survive in doors all throughout the year.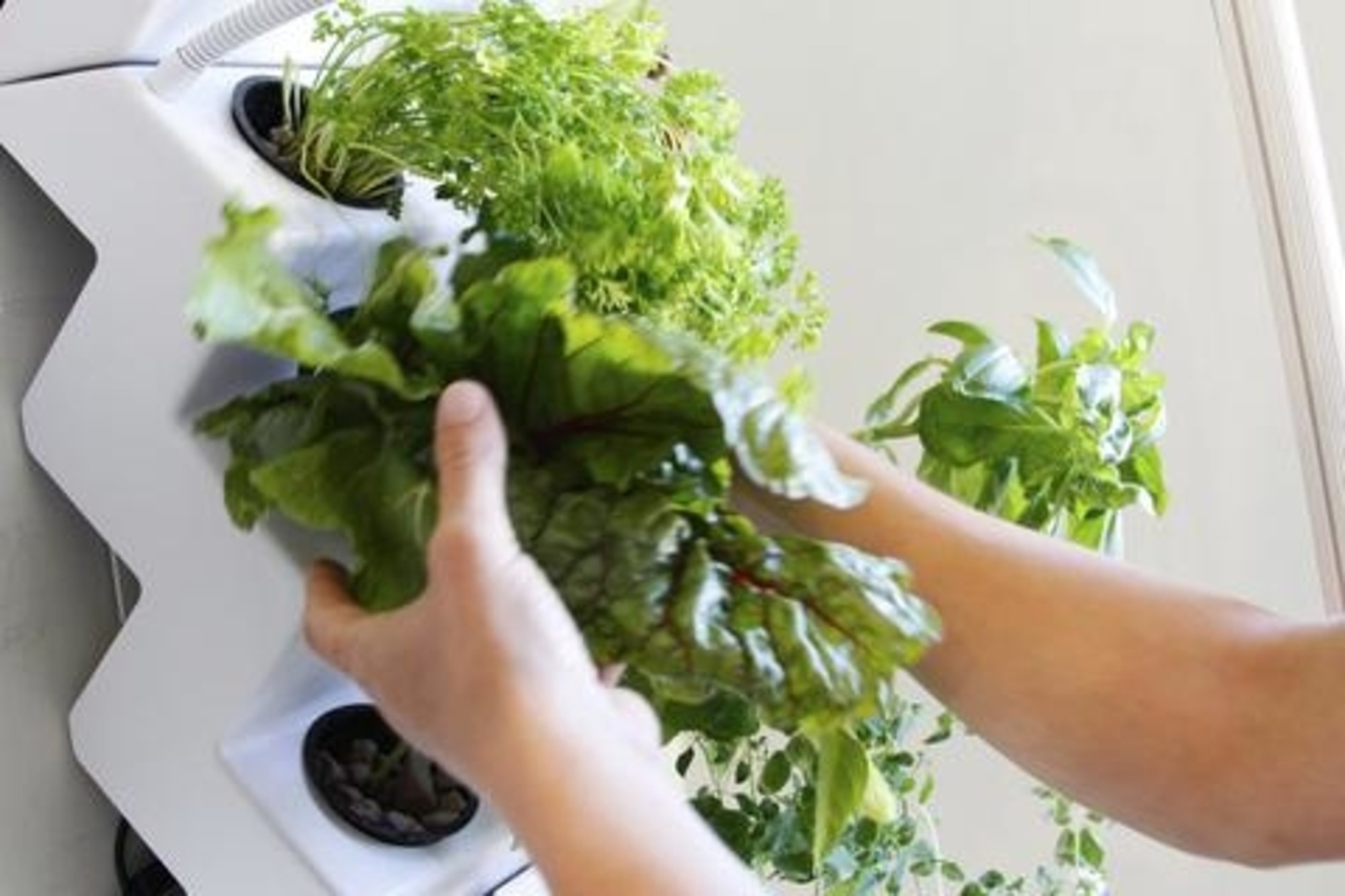 Vertical Self-Watering Indoor Garden, VerdeNibble 18    Vertical Self-Watering Indoor Garden, VerdeGraze 36
The best time to start your indoor vertical garden is anytime. Whether you start yours now or decide to begin yours in the dead of winter, Green Thumb Technology can't wait to help you live a more organic, healthy, environmentally-friendly lifestyle!