Must try mango vegan protein powder
VORST plant protein proudly Canadian sourced with organic protein right from home.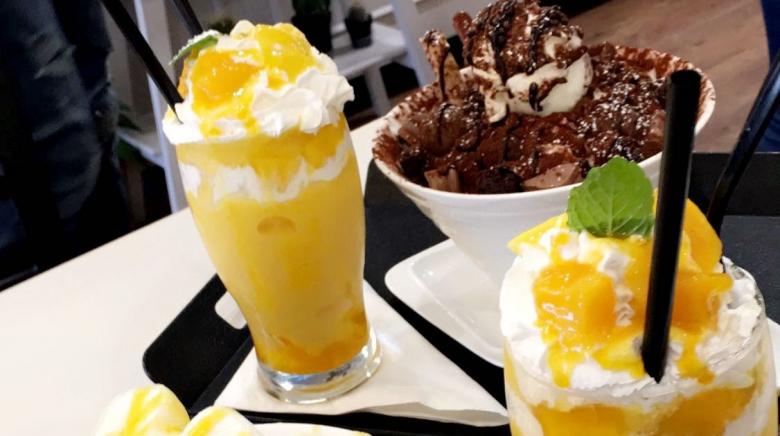 Gain your muscles with clean vegan protein. Whether you're a beginner or a fitness professional taking your first step forward with VORST offers vegan protein powders promoting mus$cle growth. Infuse your taste buds with mango or vanilla pea protein.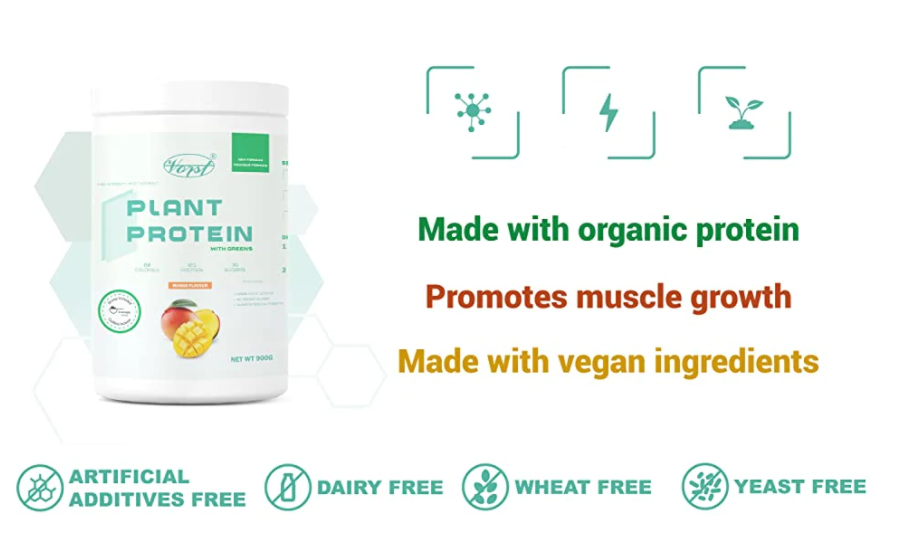 Why pea protein? 
Pea protein is hypoallergenic compared to soy protein, which is an allergen. In comparison to hemp protein, pea protein is one of the most comprehensive sources of amino acids. Research shows 28grams of hemp provides 12 grams of protein, 108 calories (USDA Food Composition Databases, 2019, Tang CH et al., 2006, as cited by Julson, 2018). Versus pea protein shows 28grams serving provides 21 grams of protein and 100 calories (Babault et al., 2015, as cited by Julson, 2018).
Benefits 
Satisfies the feeling of satiety: Tired of feeling hungry? Feel full again with pea protein, as protein helps you feel fuller longer than carbohydrates
Builds muscle: Rich in BCAA ( branched-chain amino acids) aids in increasing muscle, and decreasing muscles soreness 
High in iron: Compared to whey, pea protein (1-ounce (30-gram) has approximately 42% of the DV to whey protein, 0% of the DV ( food data central, 2020, as cited by Synder, 2021)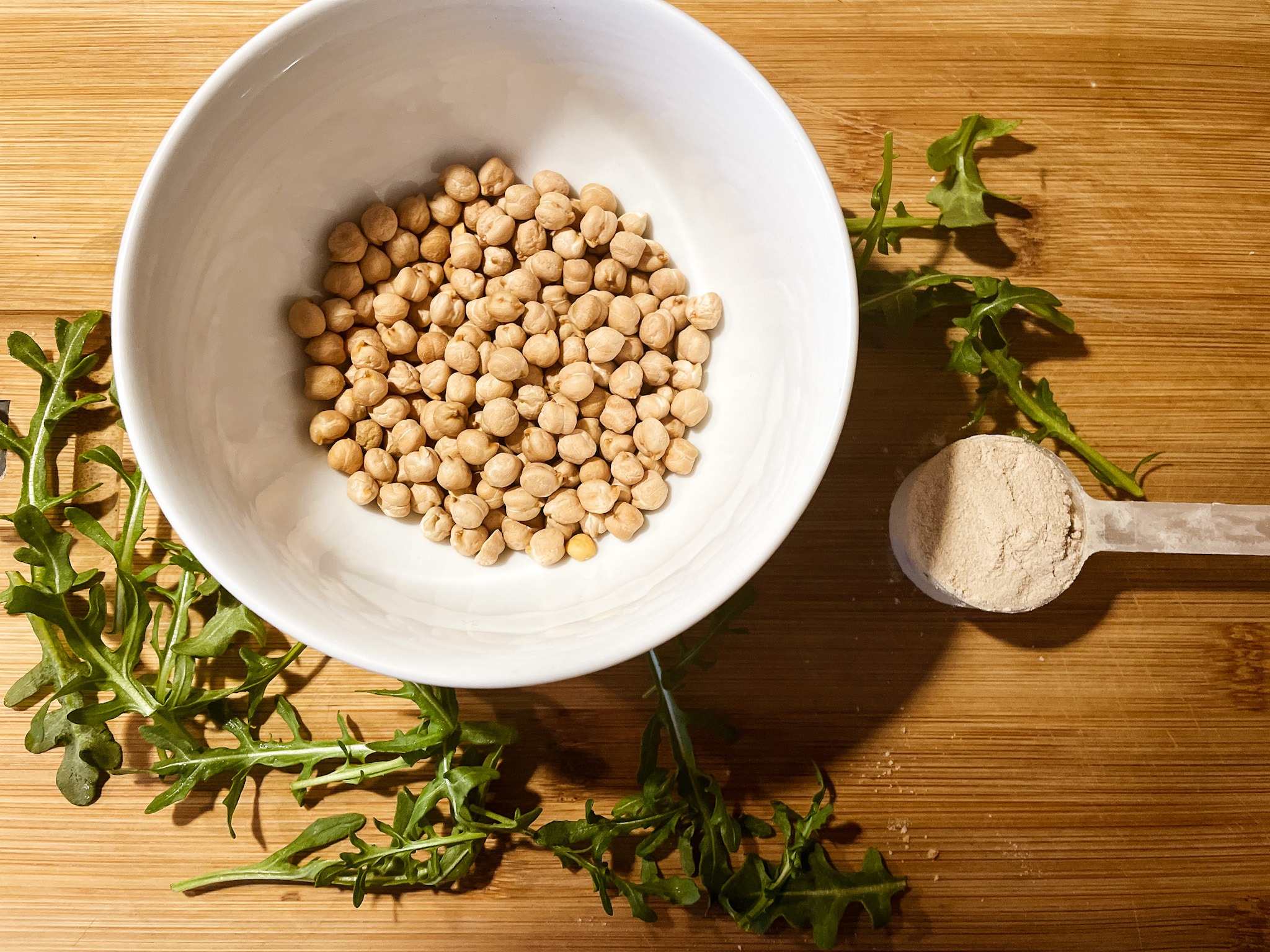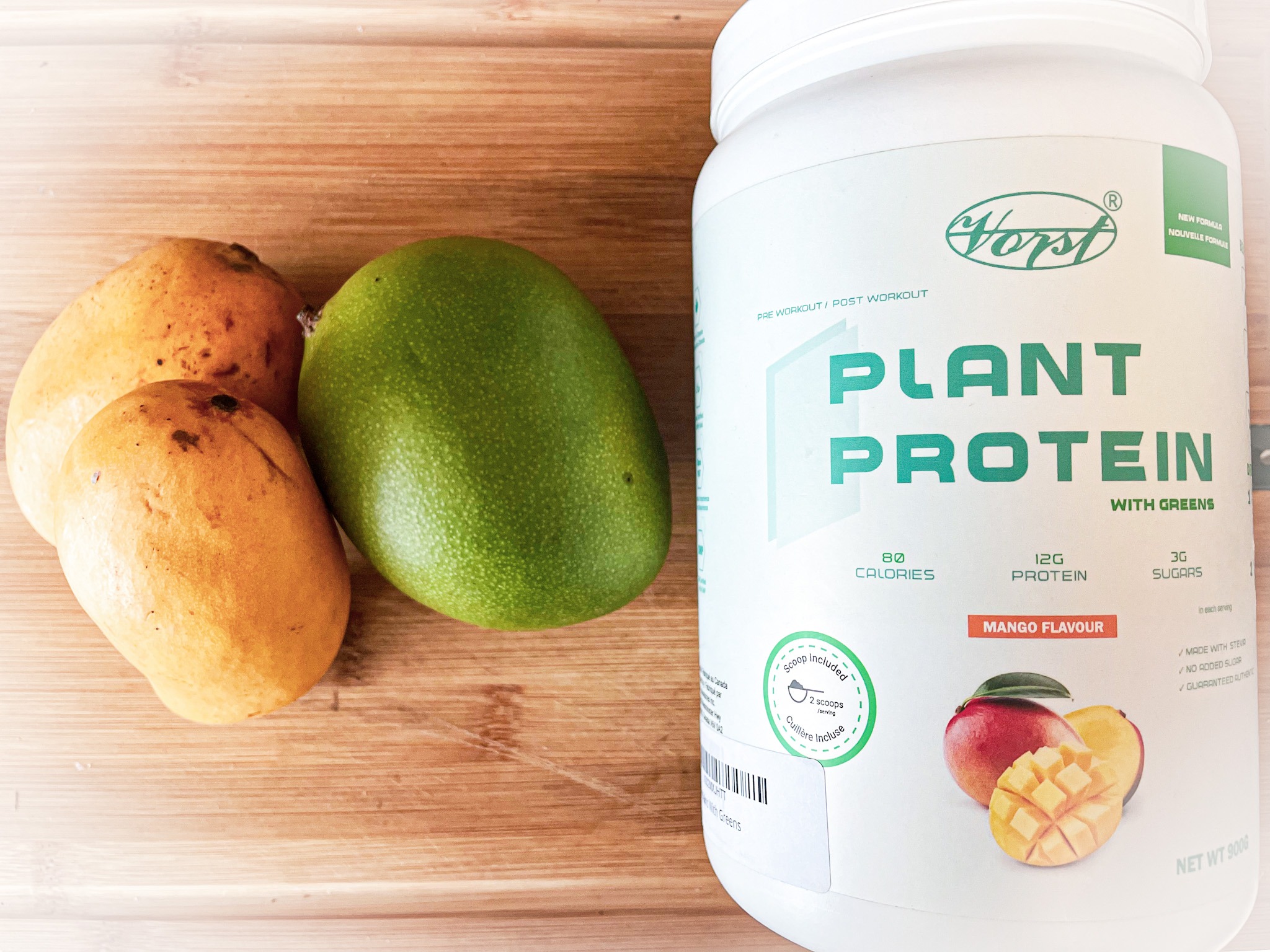 Infuse your taste buds with tropical mango protein 
Never ever have I tasted mango protein, raise your hands! VORST offers a unique protein powder infused with tropical mango. Mangos offer protective antioxidants such as magiferin and gallotannis, aids in digestion, help to maintain healthy skin and hair, and good support for your heart health. 
Benefits of VORST
Made with organic protein
Promotes muscle growth
Made with vegan ingredients
Dairy-free 
Wheat free
Yeast-free
Artificial additives free 
Certified Halal
Organic peas and greens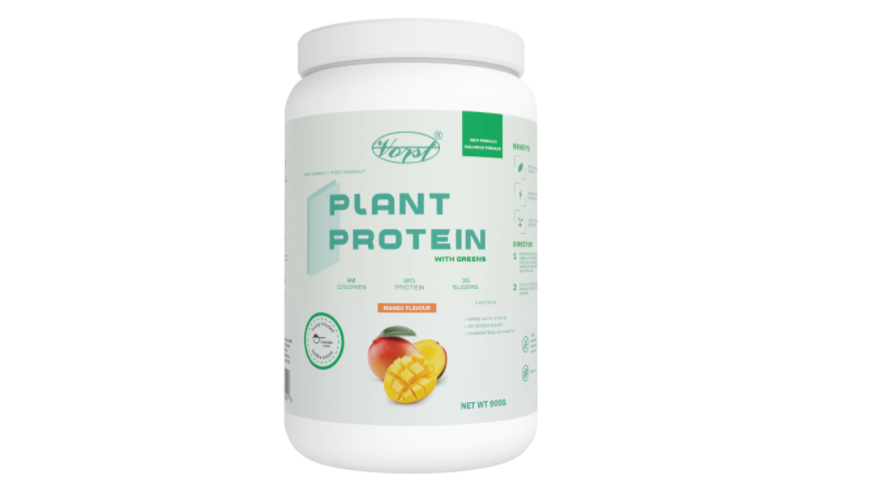 Shop VORST plant protein mango
Taste the familiarity of vanilla 
Vanilla provides you with a familiar taste, and calming aroma, so you know you'll love it. VORST offers you organic natural ingredients to compliment your healthy lifestyle. Vanilla extract and beans provide you with neuroprotective properties (protects your nervous system), anti-inflammatory properties, and antioxidant effects.  
Benefits of VORST
Made with organic protein
Promotes muscle growth
Made with vegan ingredients
Dairy-free 
Wheat free
Yeast-free
Artificial additives free 
Certified Halal
Organic peas and greens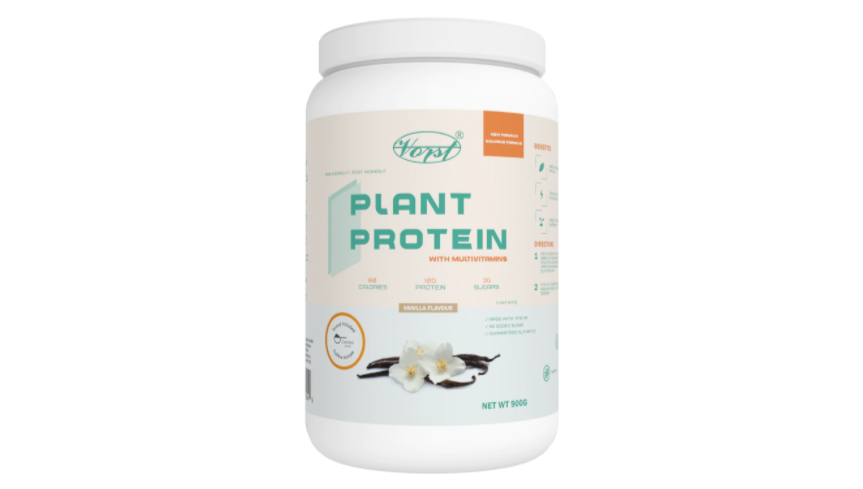 Shop VORST plant protein vanilla
VORST plant based protein benefits 
There's hundreds of plant based protein powders you can use. VORST plant based protein offers quality products, and is proudly made in Canada. It's easy to dissolve, and taste great! Remember, some protein powders can get clumpy, and you have to keep mixing. This protein powder dissolves so you don't waste product!
If you're vegan or lactose intolerant it's important to get your daily of calcium, protein and other nutrients. VORST plant based protein has nutrients to keep you going. 
Nutritional Benefits (per 2 scoops) 
 80 calories 
12g of protein 
Natural ingredients: Spinach, broccoli, carrot, cranberry, papaya, mango flavour
stevia glycosides (fewer calories than sugar, reduced blood sugar levels) 
3.6 mg of iron
94 mg potassium
26 mg calcium 
0.4 mcg vitamin D
Directions on how to mix protein protein 
2 scoops of plant protein into 200 ml of beverage
Stir until desired consistency
Tips: Add 1/4 cup of warm oat milk, almond milk, rice milk, or water. Then add remaining beverage. This will help your protein powder dissolve and have a nice consistency.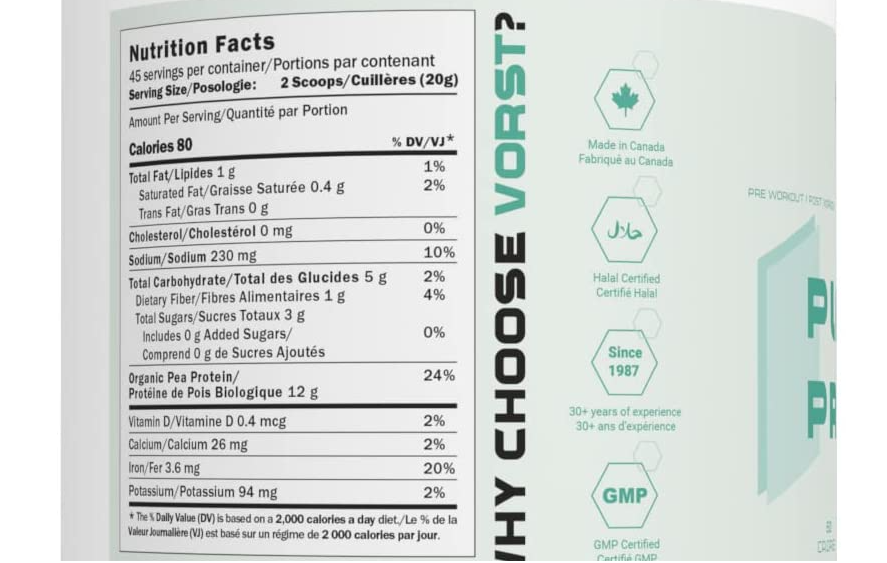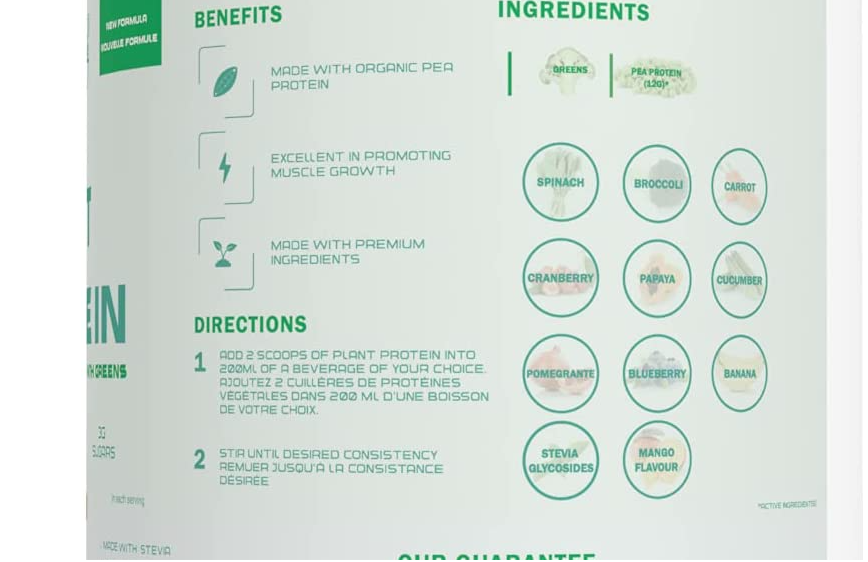 Mango banana protein shake recipe 
Infuse your taste buds with an extra dose of fruit. VORST plant based protein offers flavours in mango and vanilla. If you're looking to build your muscle with flavour here's a recipe you must try from CookwithApril . 
Ingredients 
1-2 scoops of VORST plant based mango or vanilla flavour 
1-1/2 cup orange juice
2 ripe bananas 
1 cup frozen or fresh mango
1 cup of ice 
1 -2 drops of honey (optional)
Method
1. Add orange juice, ripe bananas, fresh mango, and ice in blender. Set your machine to "blend" or if there a "smoothie" option. Blend 1-2 minutes and check consistency. 
2.Add VORST plant protein, and blend for 30 seconds. If there fruit chunks are floating around, blend until your desired consistency.
3. Enjoy!    
About VORST 
VORST, a brand of Celeb Laboratories INC is proudly Canadian. They believe in natural health products with the best source of nutrients from mother nature. Celeb laboratories INC was established in 1987. The company ensures they meet Health Canada Regulations for natural health products. They are Good Manufacturing Practices (GMP) Certified. Their laboratory is located in Vancouver, British Columbia. They carefully source and process raw ingredients to ensure optimal health and value.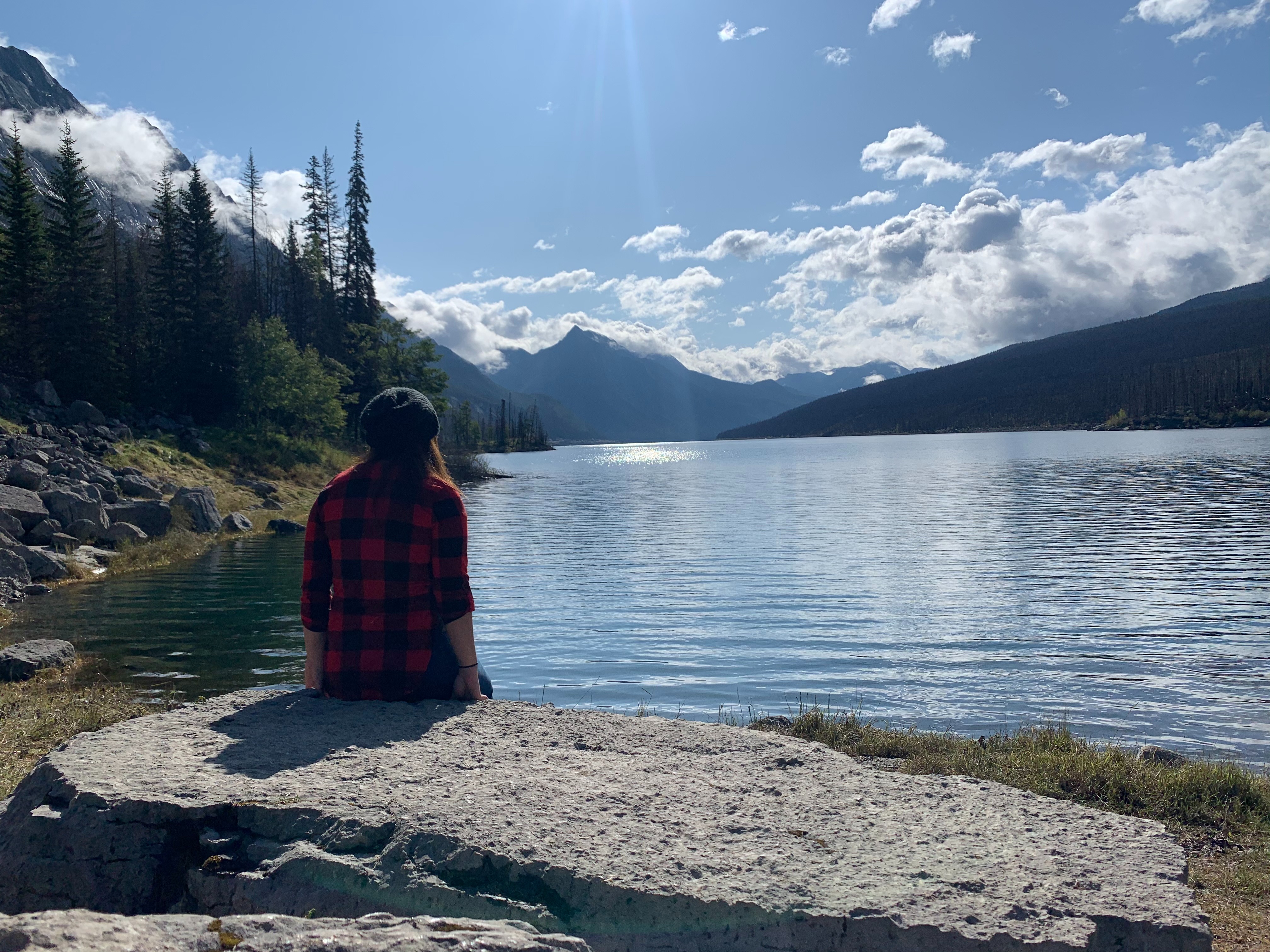 Shipping & Delivery 
VORST ships their products to Canada only. Taxes are calculated according to shipping destination and itemized on the Order Summary page. If the item is in stock, the order will ship in 2-8 business days. Special fees may apply to remote locations, to bulky, and special needs shippings. Additional destination duty may be charged to the customer upon delivery by the carrier. For shipping inquiries visit the SHIPPING page for more information.
Shop Vorst SALES & SPECIAL OFFERS
Disclaimer
Some links listed above may be affiliate links so the author would receive a percentage of sales if purchased. Please always consult your healthcare provider before consuming any supplement, the information listed above is no way providing medical advice. Please click below for further reading on the referenced articles. 
Julson, E. (2018, August 4). Healthline. Hemp Protein Powder: The Best Plant-Based Protein? Click here to view article
Julson, E.(2018, November 30). Healthline. Pea Protein Powder: Nutrition, Benefits and Side Effects. Click here to view article
Synder, C. (2021, March 16). Healthline. Pea Protein vs. Whey Protein: Which Is Better? Click here to view article