Cloth diapers & reusable goods by Lil Helper in fun prints for eco-conscious families
Quality cloth diapers and wipes plus multi-use bags, reusable pads, and more in super cute prints and thoughtful designs.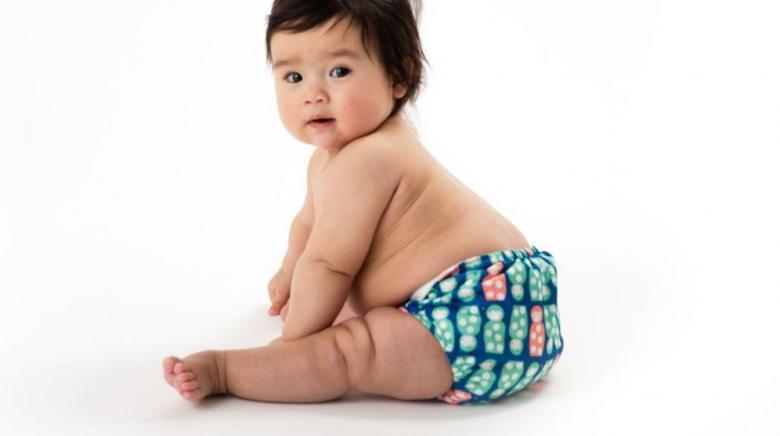 Good for you, your baby, and the planet. Multipurpose cloth products from Lil Helper make daily care tasks infinitely more enjoyable - even luxurious. Cheerful prints are available on not just their reusable diapers and training pants, but also reusable wipes, wet bags, and even menstrual pads. They've also got you covered with swim diapers, breast pads, and diaper inserts for their all in two diapers.
All their multi-use products are BPA free, phthalate free and heavy metal free. And they're carefully designed with form, function, and fun in mind. Lil Helper has made it easy for parents to bypass the learning curve of cloth pads and diapers with features like quick snaps and simple care instructions, and helpful product guides.
Cute prints and easy to use cloth diapers and inserts, swim diapers and training pants 
Cloth diapering can be daunting to those trying it for the first time, and Lil Helper understands. That's why they make their reusable diapers easy to use and care for. No stuffing inserts or complicated prep is needed. Charcoal and microfiber inserts are included - simply snap in and you're ready to go.  
This all-in-two (AI2 for those new to the cloth diapering world) cloth diaper has been engineered to perfection, with snaps that allow one size to adjust to fit the wiggliest baby. With a waterproof PUL outer layer and belly band plus fleece inner, you won't have to worry about leaks - even overnight. And liners are antimicrobial, hypoallergenic charcoal so your baby won't have to deal with diaper rash either. 
The Lil Helper reusable swim diapers have adjustable snaps too, so you don't have to keep buying different sizes of swimming diapers as they grow. And gender-neutral prints mean you can reuse these for siblings. The dark mesh inner lining doesn't show stains either, in case you were wondering.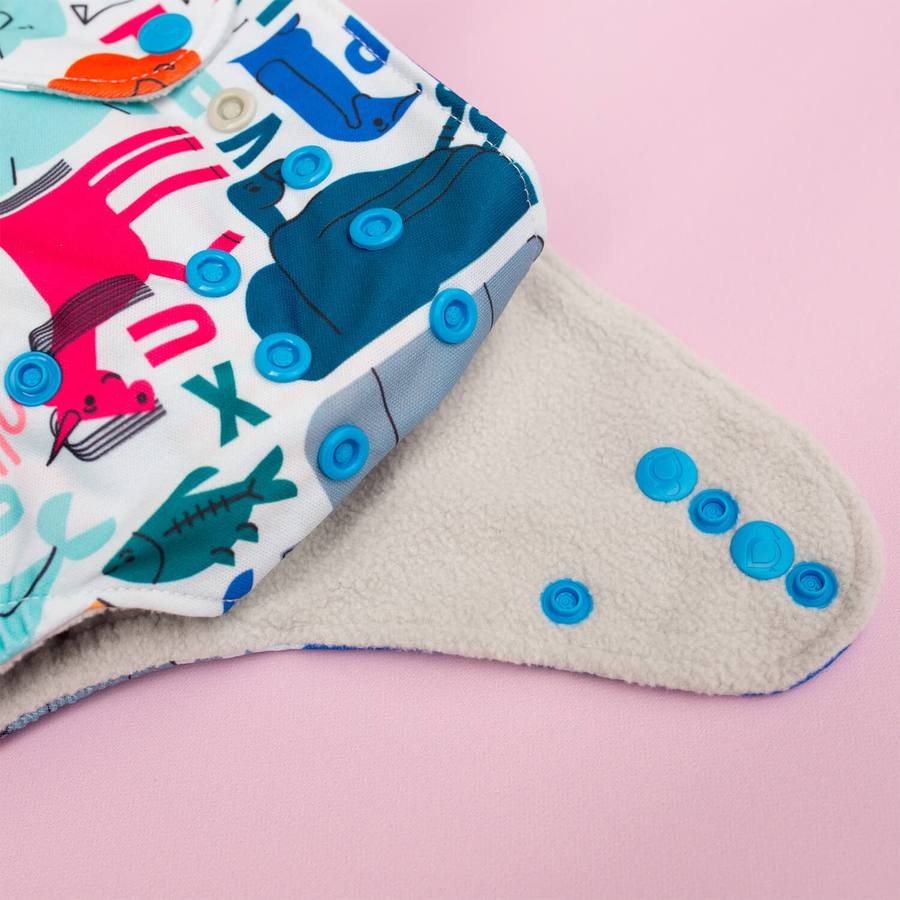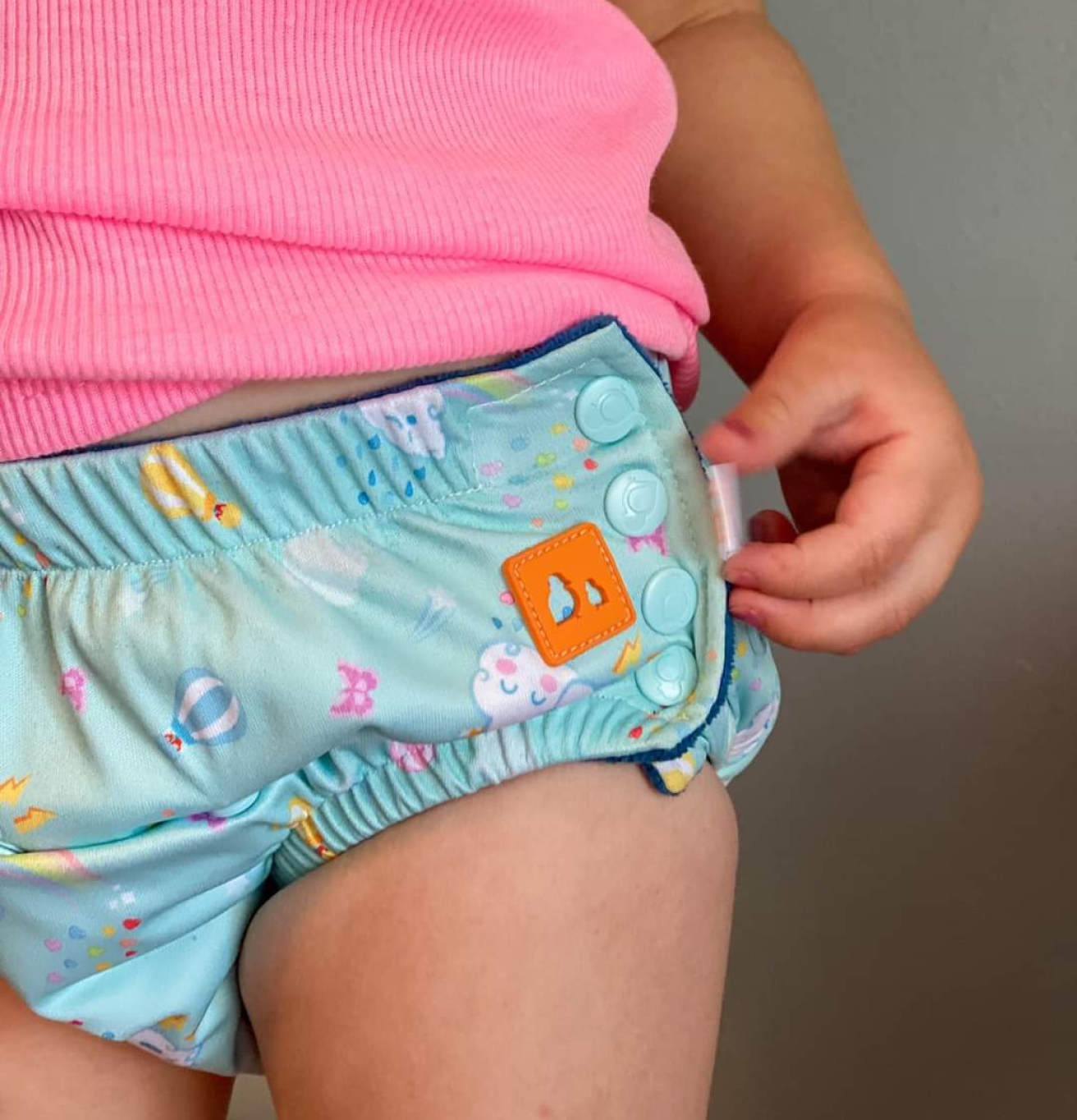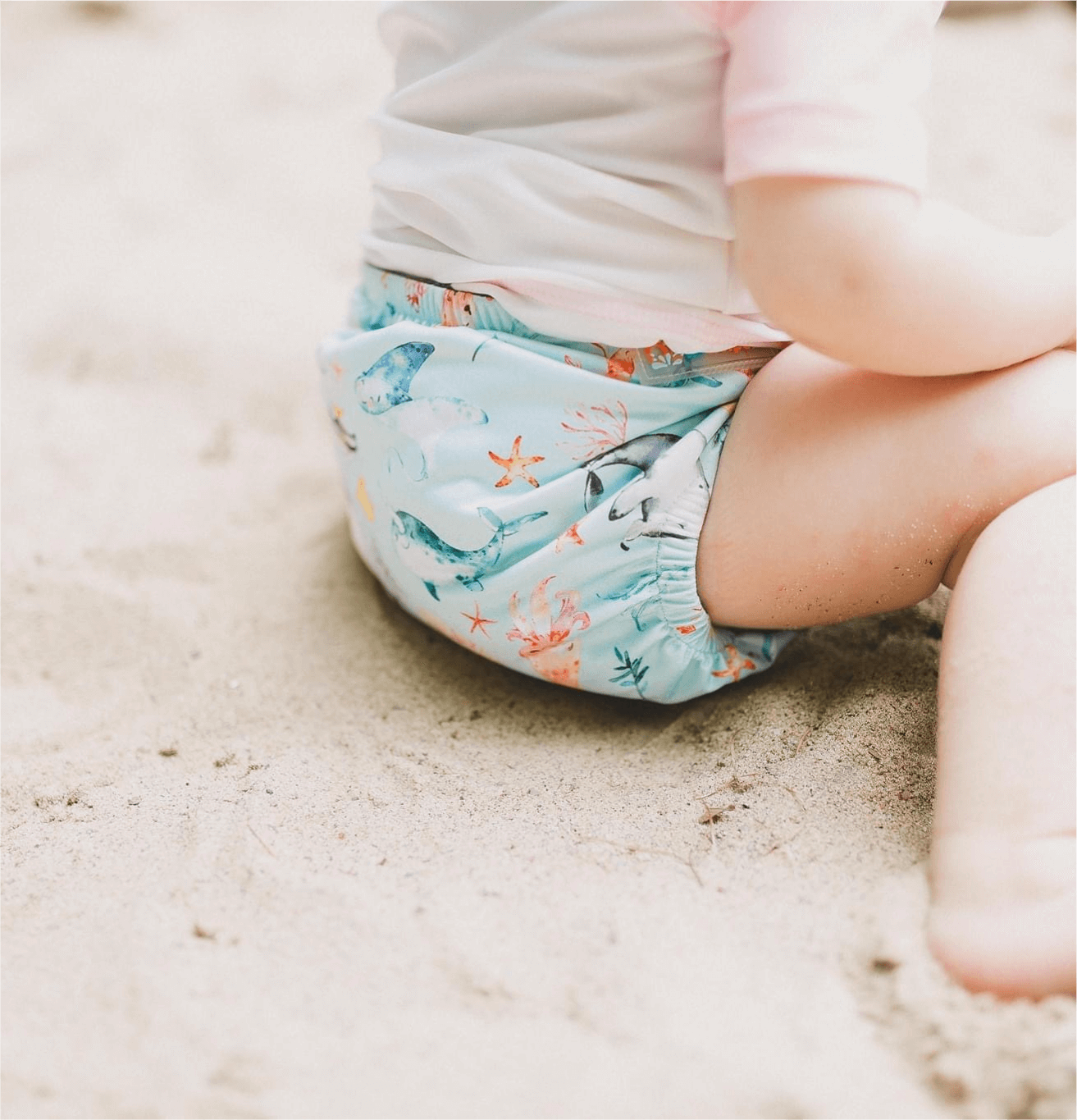 Bamboo cloth wipes and disposable liners offer soft, absorbent bamboo goodness
As you venture into the world of washable diapers, you'll eventually start to consider the cloth version of other aspects of diapering too - like reusable wipes. Lil Helper's bamboo wipes won't leave scratches or fuzzies so they're great all-purpose reusable cleaning cloths for around the house. Featuring 2 soft layers, these wipes are gentle on skin so you can also use these washable wipes for delicate tasks like cleaning little bums and faces, or taking off makeup. For the ultimate in luxurious wiping, try the bamboo terry boofas. Imagine the softest thing in the world - they're softer than that. 
And if you're still a little hesitant about cloth diapering because you're worried about how you'll handle #2 - Lil Helper's disposable bamboo liners are made for you. The Lil Shiiits liners make reusable diapering just as convenient as the alternative. Just throw them out when done, making cloth diaper cleanup easier than you ever knew possible.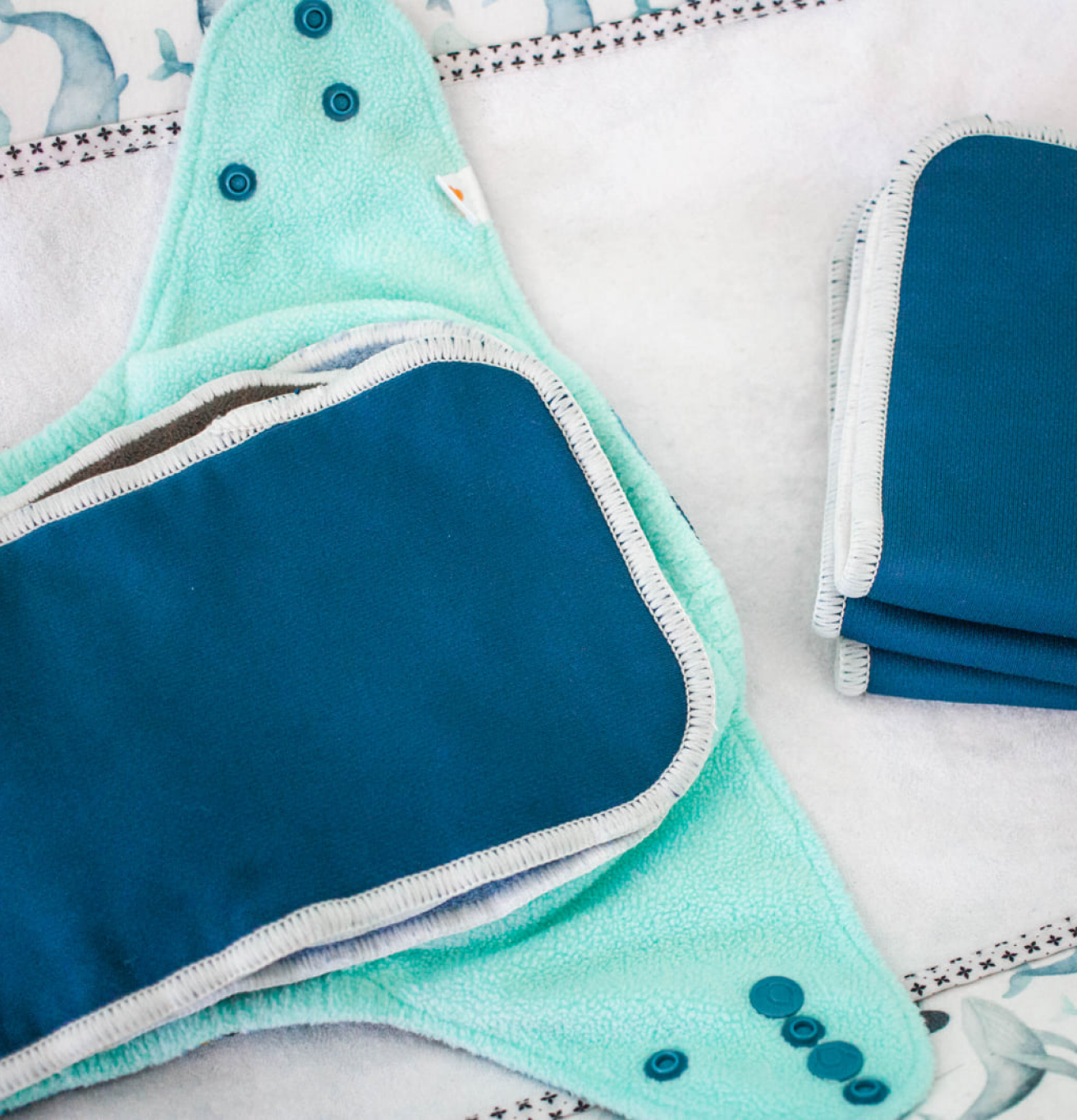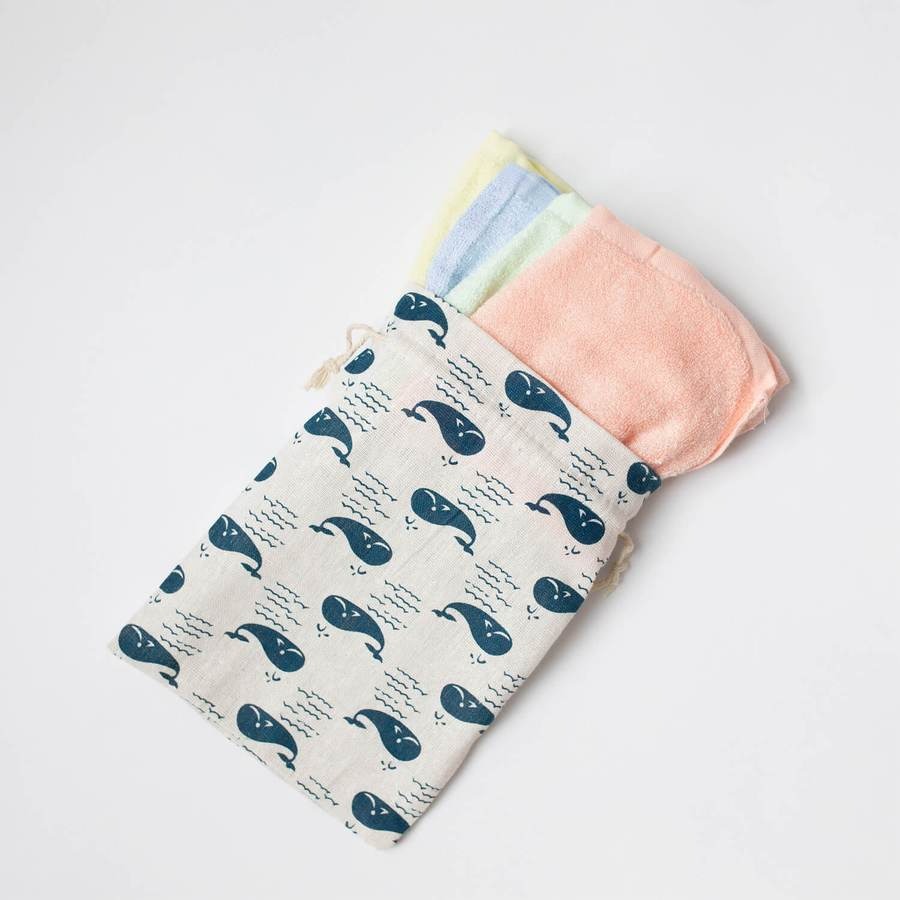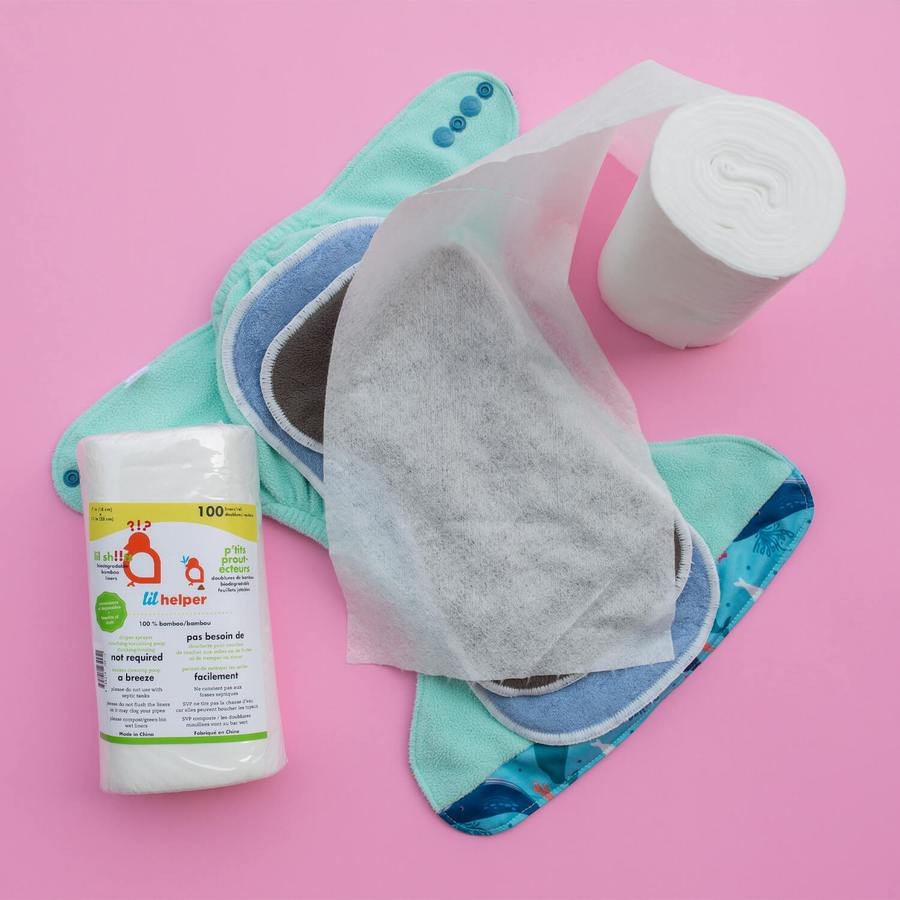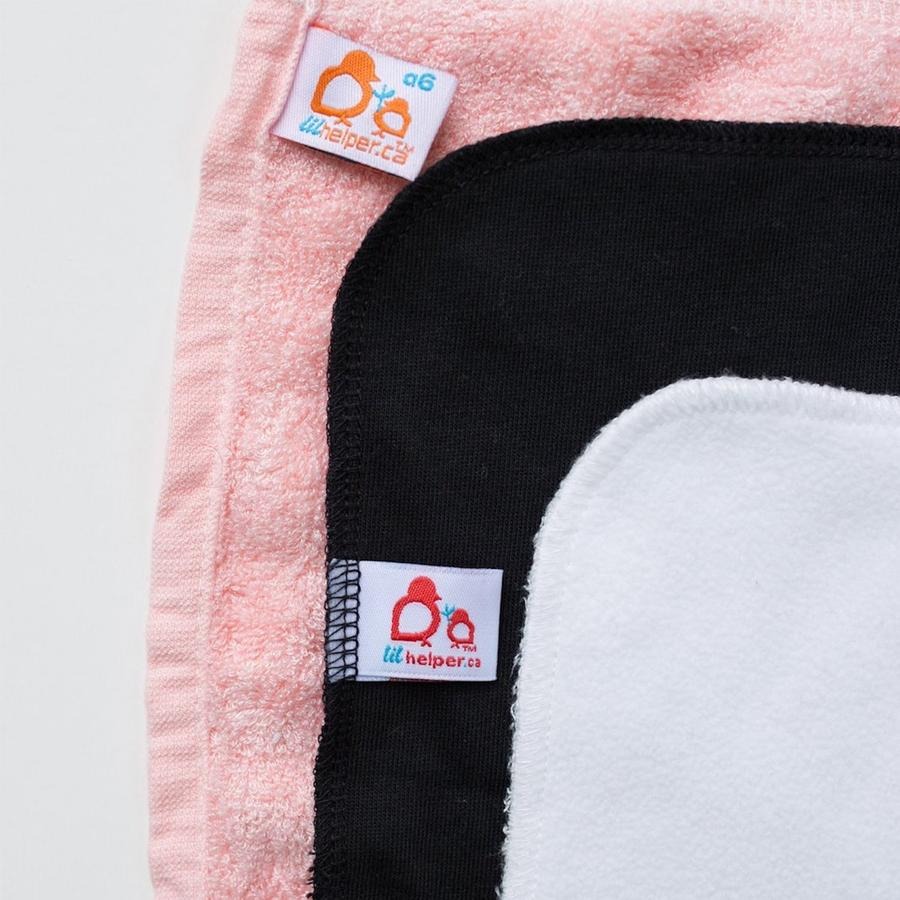 Reusable nursing and menstrual pads give you the comfort and protection you need 
If you're nursing, you know - all that milk can feel like a blessing and a curse. Not to worry with these reusable breast pads. The bamboo polyester blend wicks away moisture to protect your skin - no sticking! And the PUL layer protects clothing and bedding too. An inner layer of bamboo terry locks in all the wet stuff. Even with 3 protective layers, the pads aren't bulky - they're curved to naturally fit your contours and disappear under clothes. Either original or overnight pads available for peace of mind any time of day. 
And for the other kind of leak you might be familiar with, the HyPs reusable menstrual pads and liners absorb quickly and keep you feeling dry and comfortable. Bamboo terry, a waterproof PUL fabric layer, and wings prevent leaks, and the snaps make it easy to get a good fit. So you can take a more sustainable approach to your cycle without sacrificing form or function. The dark stay-dry layer won't show stains and you can pick your favorite prints in a liner, regular, or heavy absorbency (or get all 3 in a trial kit).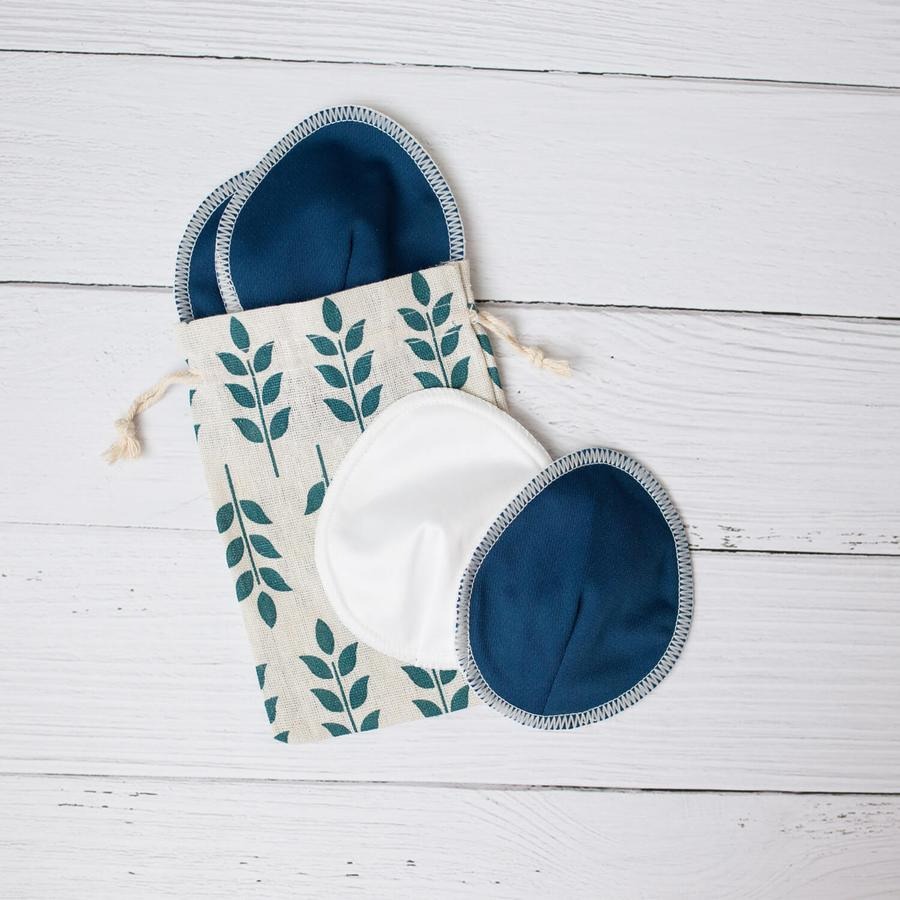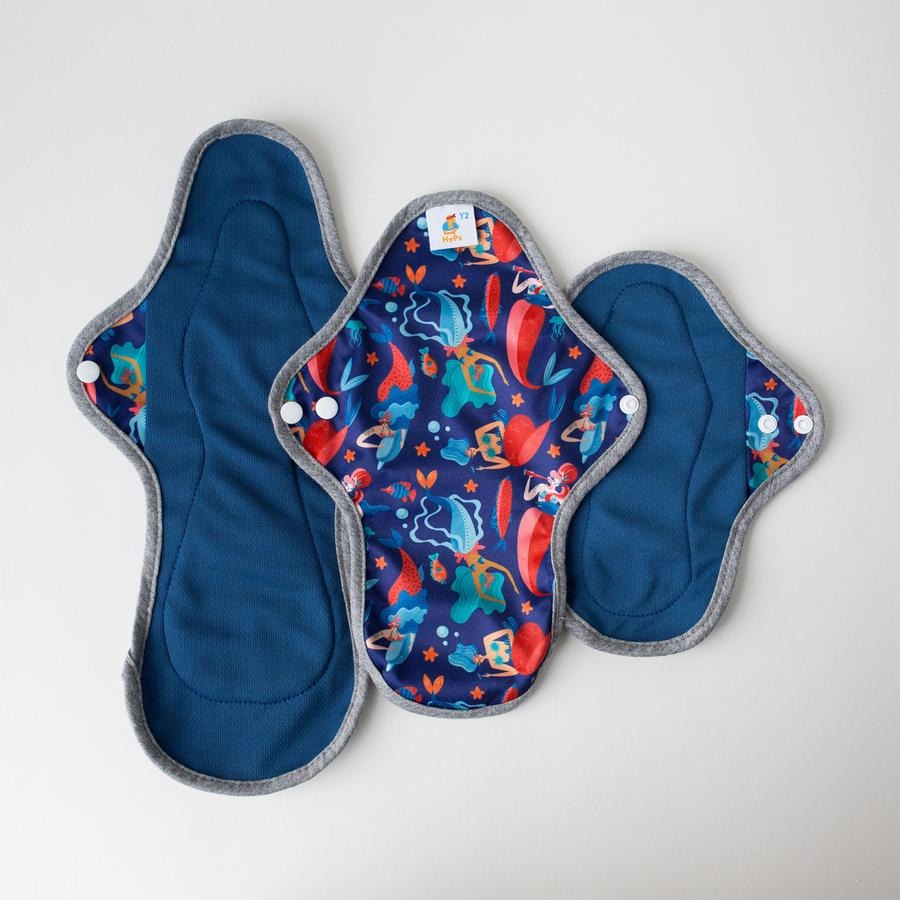 Shop Nursing Pads    Shop Menstrual Pads
Stay neat, tidy, dry, and sane with zipper wetbags & storage solutions
If you can put it in a bag, Lil Helper has a bag for it. Their bags are multi-functional too, so you get more bang for your buck. Use a dry/wet bag or combo bag to carry wet diapers, cloth wipes, or pads. Maybe snacks, makeup, or hand sanitizer. Whatever you're toting around, the food grade waterproof PUL keeps the wet stuff where it belongs, to keep the rest of your belongings nice and dry. And if you are using them for snacks, your little one can get in there just fine with the pull-tabs designed to be easy to use for little fingers. 
You'll find zipper bags, drawstring bags, mesh bags, or build a multi-pack for a dream system that meets every need. As an added bonus, some of the bags can even snap together to make it even easier to keep everything right where you need it.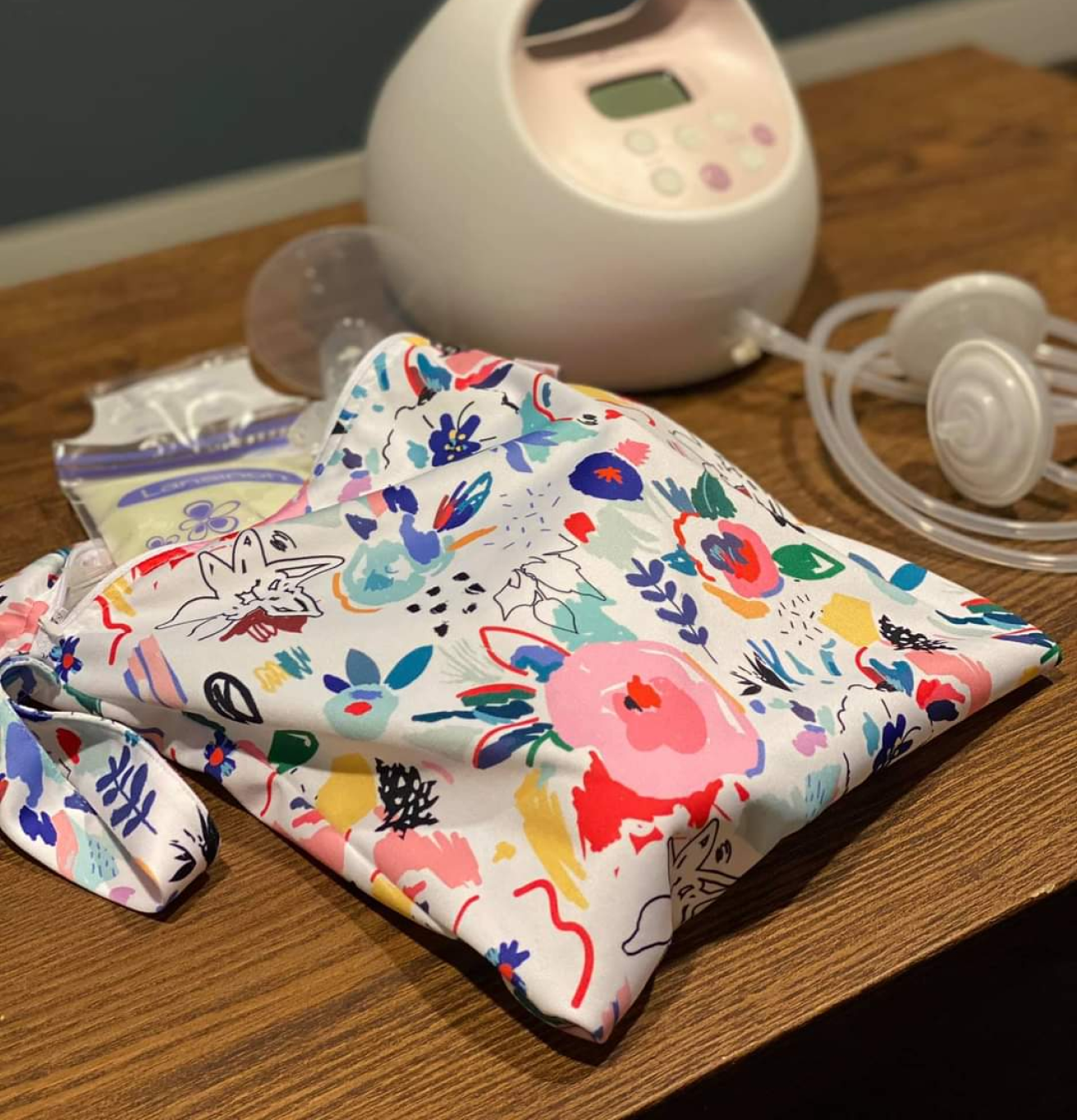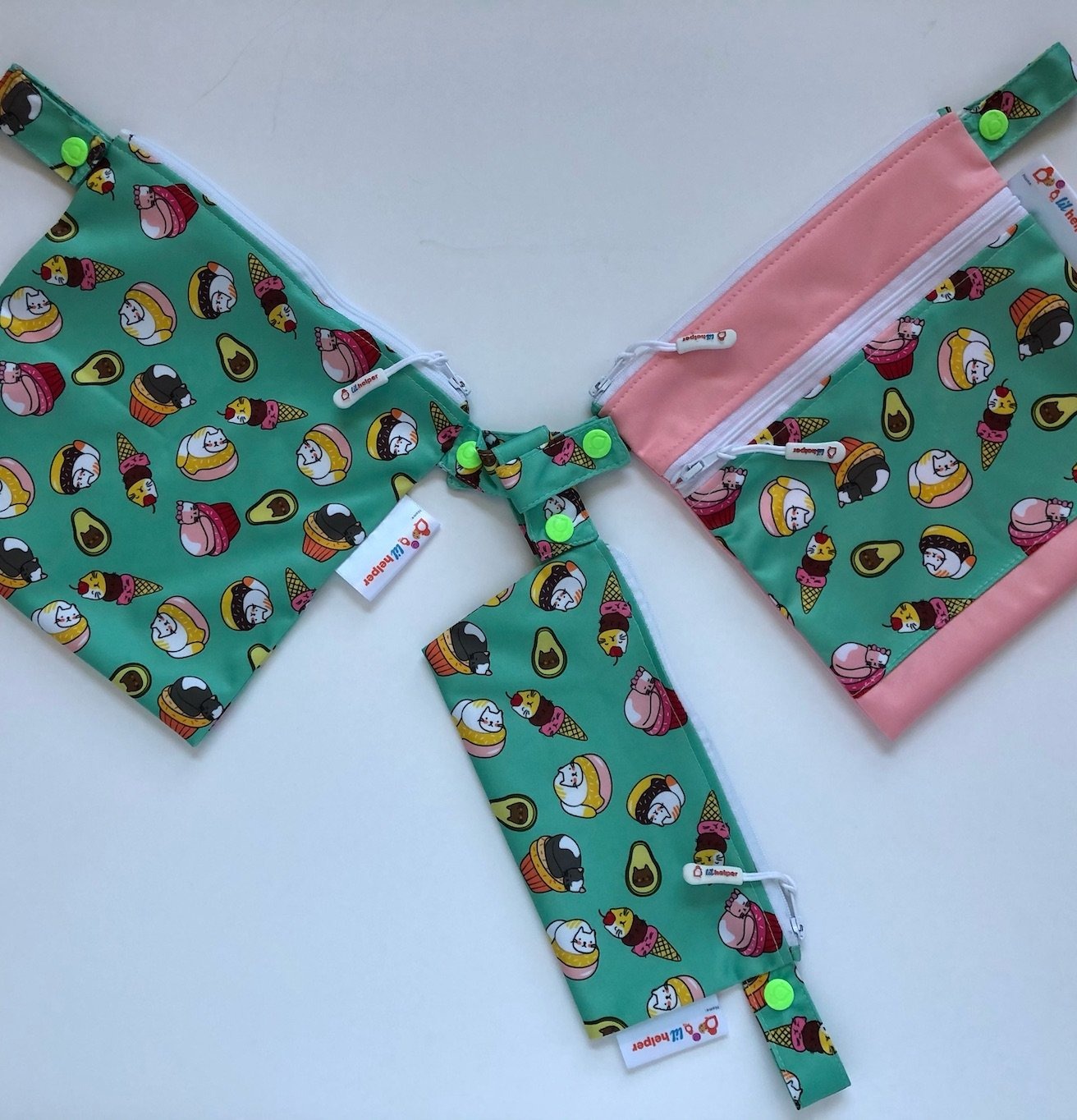 Meet the Lil Helper Founders
Founders Mohammed Gandhi and Nader Abu El Samid used their aerospace engineering background to start Lil Helpers in 2011. Based out of Toronto, Canada, the company continues to provide well-designed, practical solutions for people with big hearts and growing families.
Employees at Lil Helper sincerely care about their customers and are committed to treating each one like family. The people at the company are real parents, many of them having been users of and believers in the products first.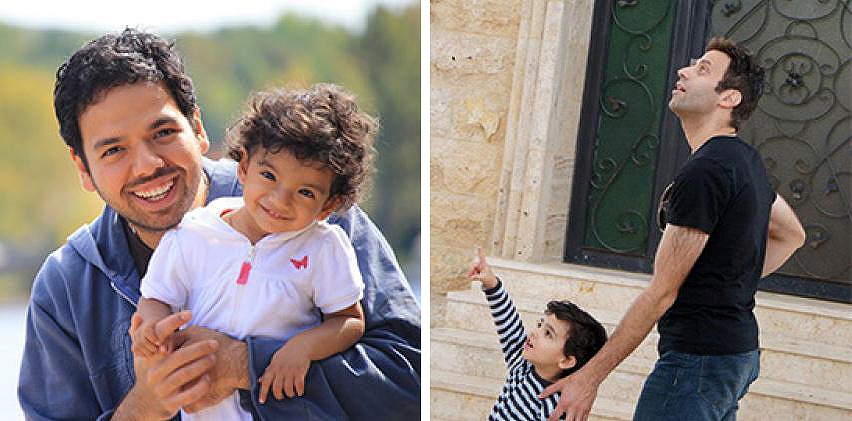 Shipping & Delivery
Lil Helpers offers international shipping to most countries. If you live in Canada, you can get free shipping in orders over $99 + tax. Or it's $9.99 for flat rate via Canada Post in 2 to 5 business days. US customers can get free shipping on orders over $49. Flat rate is $5.99 via USPS in 2 to 7 business days. Visit the SHIPPING page for more details.