HOLOS overnight oats for a nutritional, protein-packed breakfast
HOLOS is a fast and easy breakfast, delivered to your door, that contains the perfect ratio of protein and nutrients to fuel you for an unstoppable day.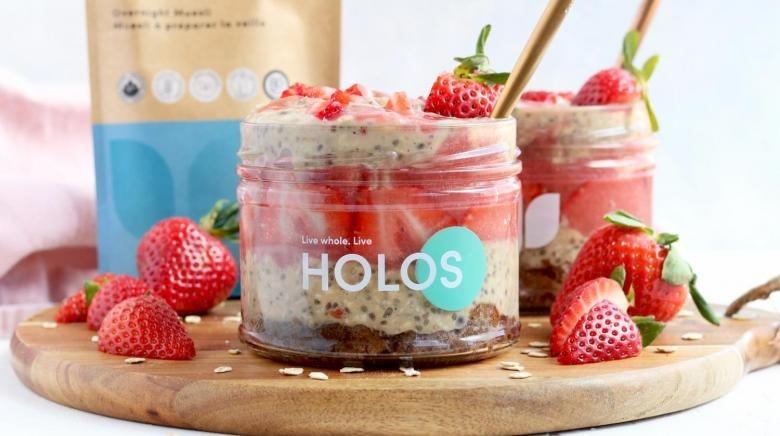 HOLOS is an easy-to-prepare, organic breakfast that starts your day the right way
In our busy world, a simple, quick, healthy breakfast can be life changing. Often, people skip the first meal of the day, grab a not-so-healthy snack, or rely on a cup of coffee—often filled with sugar and fat for flavor—to get their mornings going. 
That's why HOLOS was created to be the best, easy, healthy breakfast. HOLOS is a revolution in healthy, protein-packed overnight oatmeal. You can simply wake up, and take it with you anywhere in a convenient, environmentally-friendly jar. There's no time-consuming preparation involved. HOLOS also doesn't skip on tempting flavors. Overnight oatmeal packs come in Chai, Cocoa, Peanut and Maple, and Vanilla.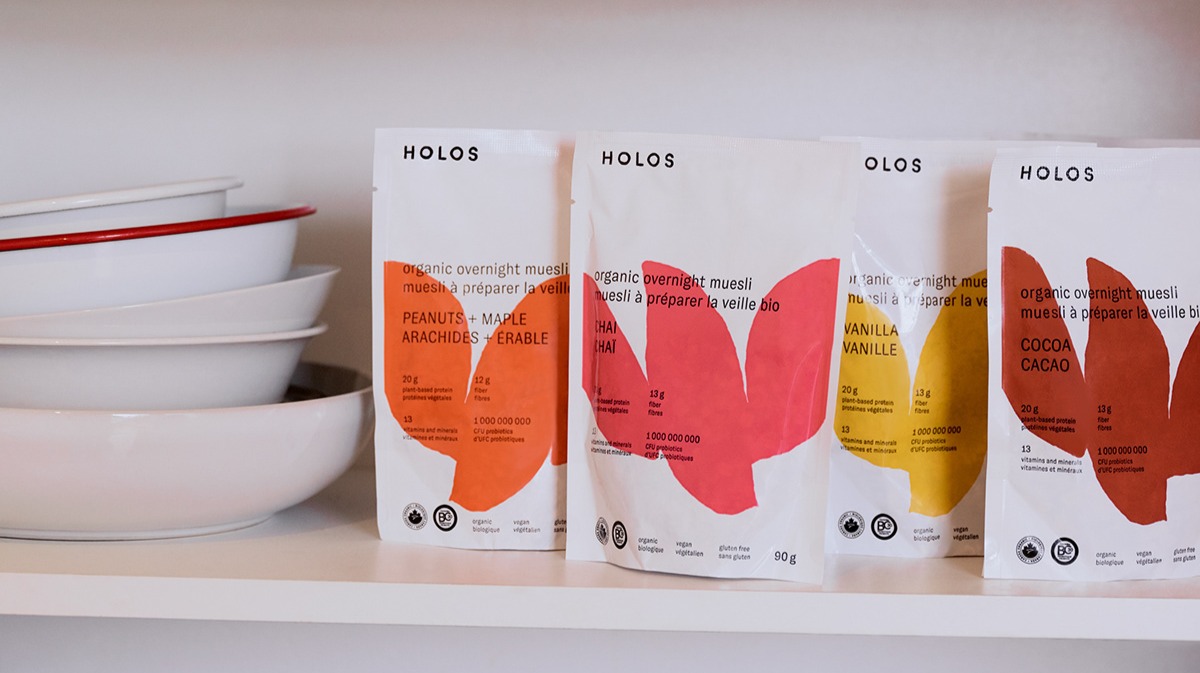 The founders of HOLOS understand that breakfast is the most important meal of the day
Sam is a young and adventurous entrepreneur who spent years travelling for his business projects. Stress and numerous trips ended up taking a toll on his body and mind, pushing him to search for a better lifestyle. Chris, on the other hand is a self-described "health nut" who studied Holistic Nutrition at the Canada School of Natural Nutrition. Together, they developed a super breakfast to keep Chris at optimal health and to help Sam achieve better health. Then, HOLOS was born.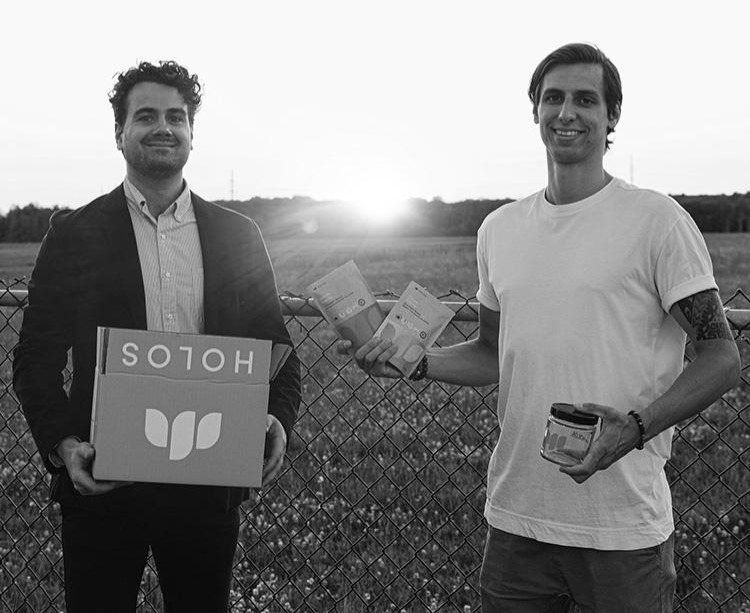 Why is breakfast the most important meal of the day? Good nutrition, combined with a healthy lifestyle, gives you the fuel you need to perform, be the best version of yourself and live a long and healthy life. So, when you eat your first meal of the day, you bring energy back to your cells so that they can function properly. HOLOS was built specifically for this reason, to refuel you the right way.
During sleep, your body restores, rejuvenates, builds muscle, repairs tissue and synthesizes hormones. The night acts like a fast—your body can handle it because it was built to rest. In a nutshell, the first meal of the day breaks this fast and allows you to get back on your feet.
That's why many say the first meal of the day in the morning is so important, and why we call that first meal "break-fast." That first meal also sets you up for a healthy or not so healthy day. A pouch of HOLOS is the best choice for busy people because it's both easy to prepare, and perfectly balanced.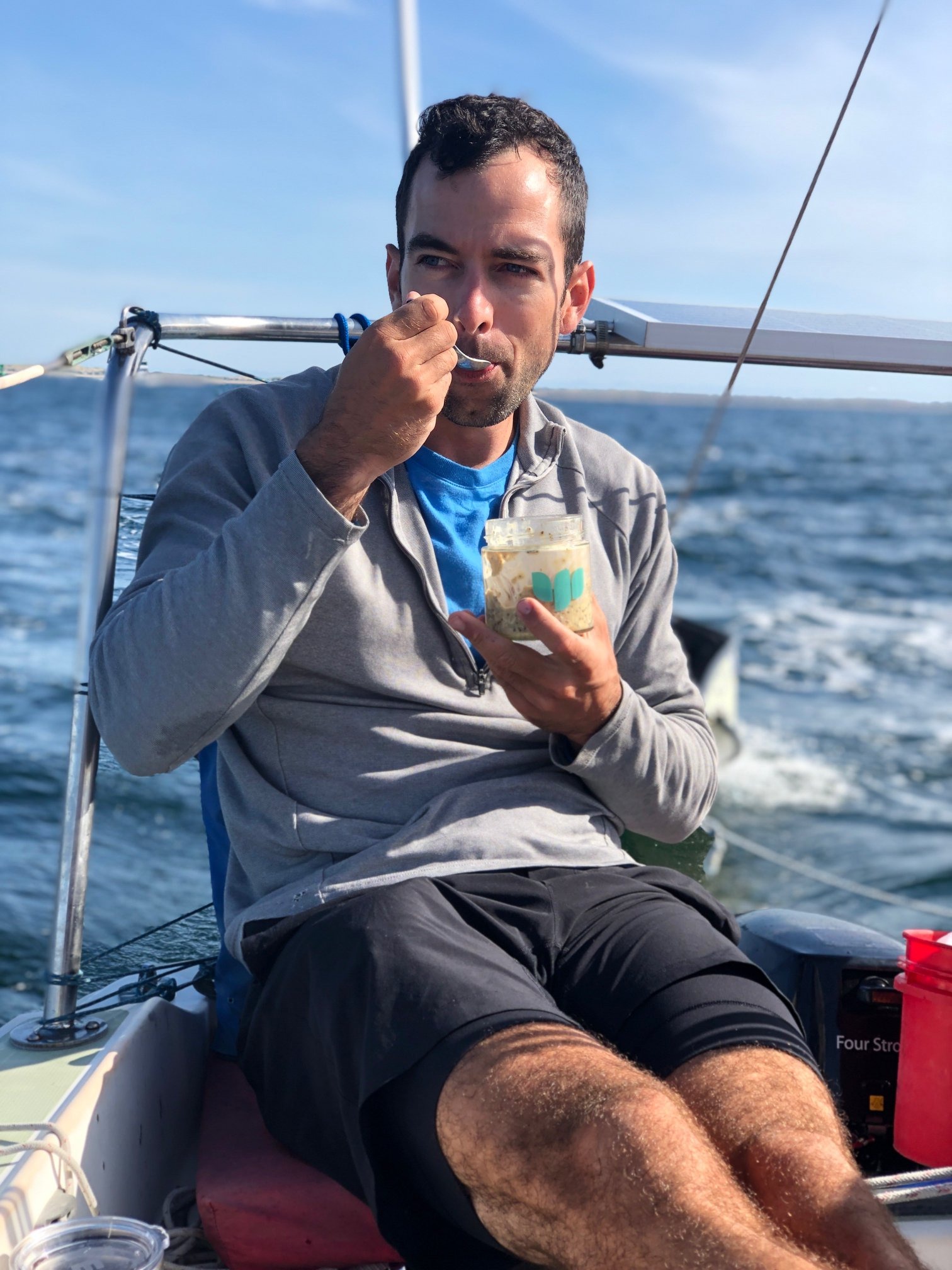 And HOLOS is no one trick pony. You can do more than just soak your oatmeal overnight. Fun oatmeal recipes, healthy breakfast recipes, and creative healthy recipes are available on the HOLOS website to customize your already flavorful overnight oats to your personal taste.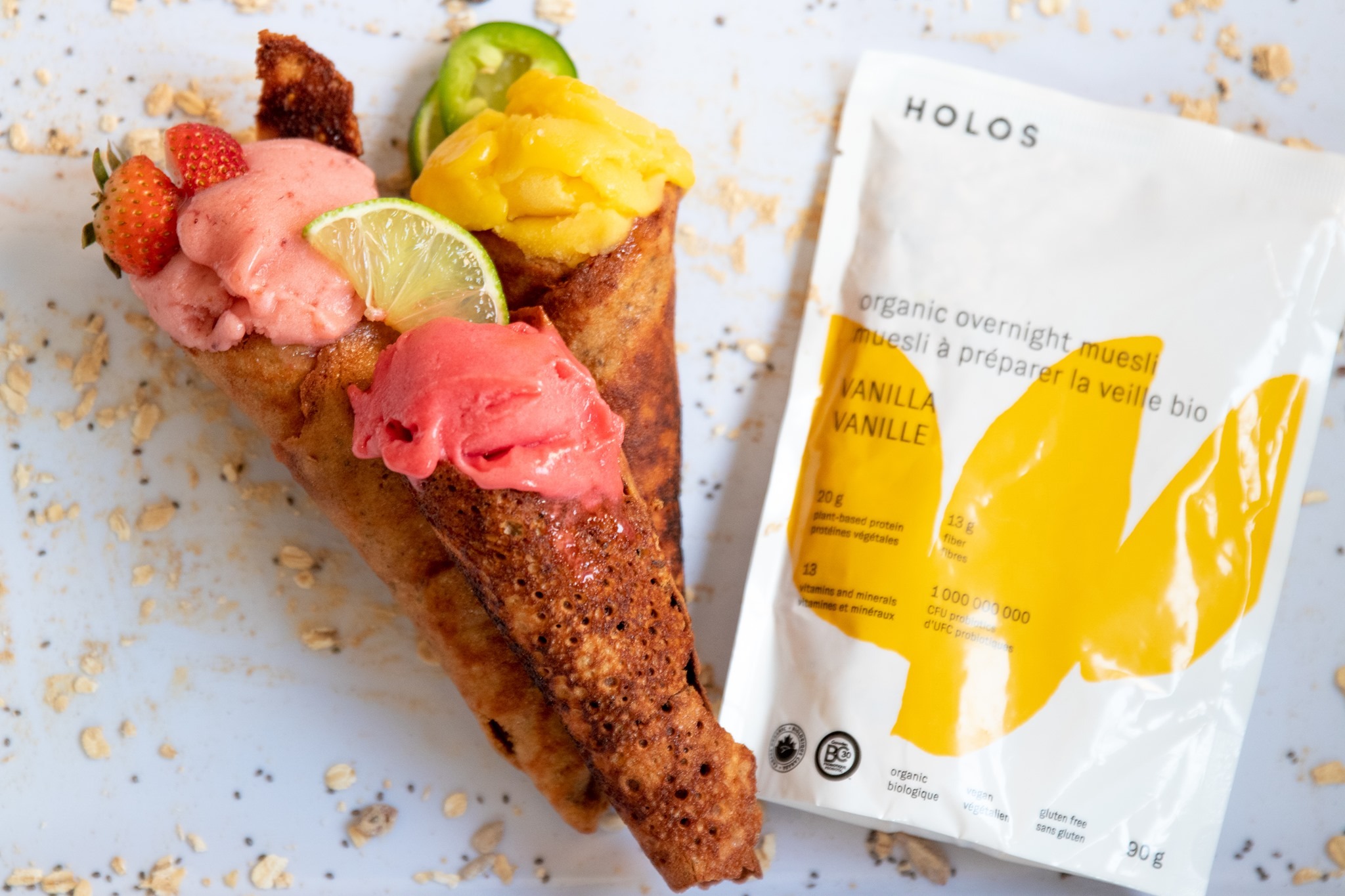 HOLOS uses only high-quality, organically sourced ingredients
The healthier we become, the healthier our world becomes and this starts with sourcing high-quality ingredients that make a difference.
HOLOS uses simple, quality, and healthful ingredients to make every pouch a power-packed breakfast. The simple yet healthy ingredients in HOLOS are:
Rolled oats (gluten-free)
Raw sunflower seeds
Chia seeds
Brown rice protein
Goji berries
White mulberries
Raw cacao
Maca
Probiotics (Bacillus coagulans)
Himalayan pink salt
Peanuts
Maple sugar
Guar gum
Every jar of HOLOS is:
Organic
Vegan
Gluten free
Made in Canada
Shipped in 100% Recyclable Packs
Vegans looking for plant-based proteins, those suffering from gluten allergies or Celiac disease and Macros counters—HOLOS is the best overnight oatmeal that you don't even have to think about.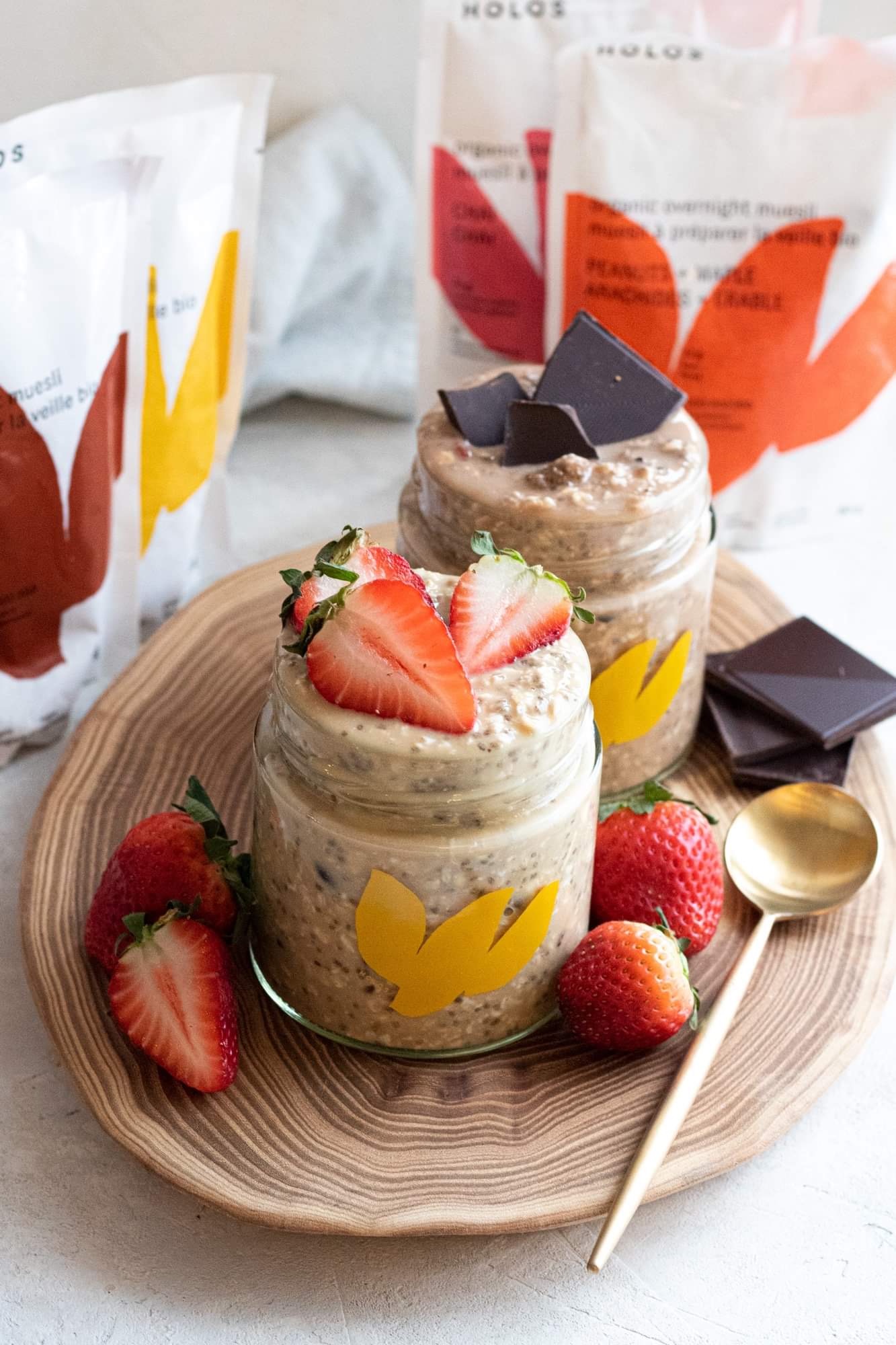 HOLOS ingredients and nutrition facts

You can get exactly the protein and delicious flavor you need without a ton of extras like sugar or sugar substitutes. Most of the proteins in HOLOS come from organic brown rice that is germinated then fermented with enzymes whose role is to digest the carbohydrates in the rice. 
All batches of sprouted and fermented brown rice protein and probiotics found in HOLOS products are tested for quality. As for taste, forget the bad aftertaste that protein powder can sometimes have. HOLOS protein powder blends perfectly with the rest of the ingredients for a smooth flavorful experience every time.
Not only can you get HOLOS delivered to you, making it the most convenient, hand-delivered oatmeal available. You can also find HOLOS in stores across Canada.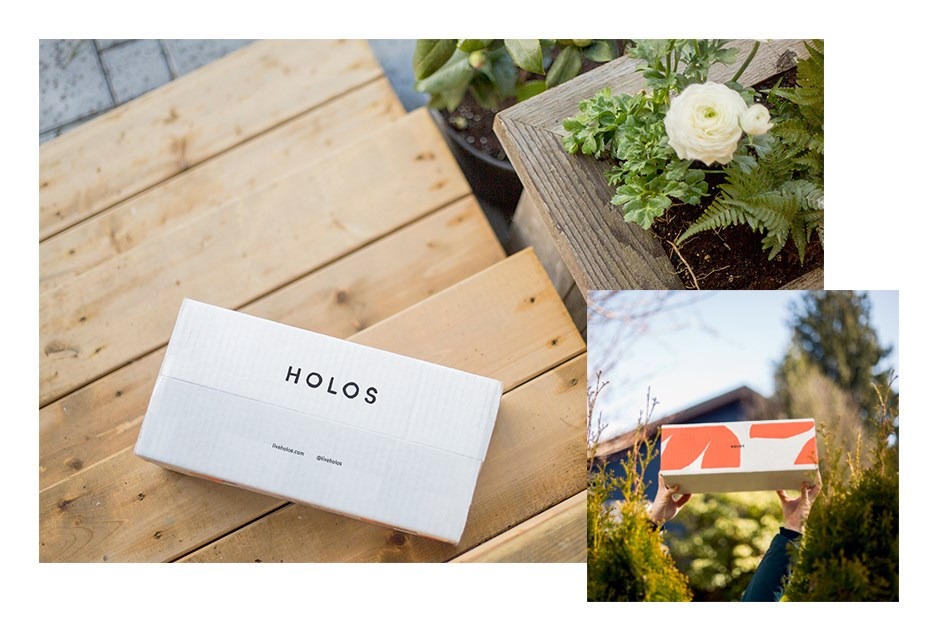 Active people love HOLOS to fuel them for greatness
Imagine a healthy breakfast delivered right to your door. Imagine no more shopping lists or meal prepping. With HOLOS, it's easier than ever to have a delicious breakfast that serves all your nutritional needs. It's tasty, filling, and easy to make. A quick, grab and go breakfast for busy people, HOLOS fills you throughout the day and gives you enough energy to train, work, commute, and concentrate.
HOLOS is a life hack for busy people who want to live a healthy lifestyle. Simply pour your choice of milk and soak your oatmeal overnight. Then it's ready to eat straight from the jar. 
Carefully calculated with mindful nutrition, the 20g of plant-based protein in HOLOS overnight muesli oatmeal is the perfect portion for an active lifestyle. It was perfectly formulated with active people in mind, so much so, it's enjoyed by famous Canadian athletes like Olympic softball star Larissa Franklin and World Taekwondo Champion Jordan Stewart.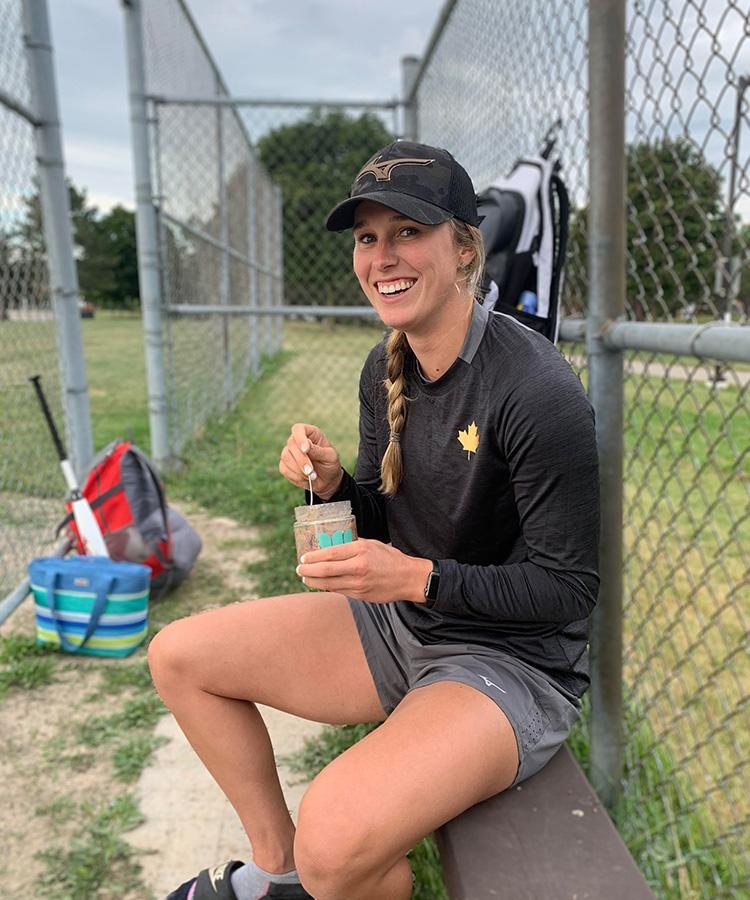 Visit HOLOS website

Shipping & Delivery
HOLOS ships for free just about everywhere in Canada. HOLOS is located in Quebec, and on average ships your product within 3 to 6 business days for Quebec & Ontario and 5 to 8 business days for the rest of Canada. For some remote locations, shipping times can be longer. Refer to the SHIPPING page for more details.