Drink with Javy: Liquid Coffee Concentrate
Throw away your coffee maker and try Javy, a specialty micro-dose coffee concentrates that makes a tasty cold brew coffee any way you like it, and at the drop of a hat.
Nothing is more appealing than the smell of fresh ground coffee beans in the early morning. For coffee users, instant coffee is convenient. Javy coffee concentrate offers that pure clean experience with a micro-dose concentrate. Say goodbye to old coffee methods which, take time, and can be a long and tedious brewing process. Here is how to use Javy Coffee.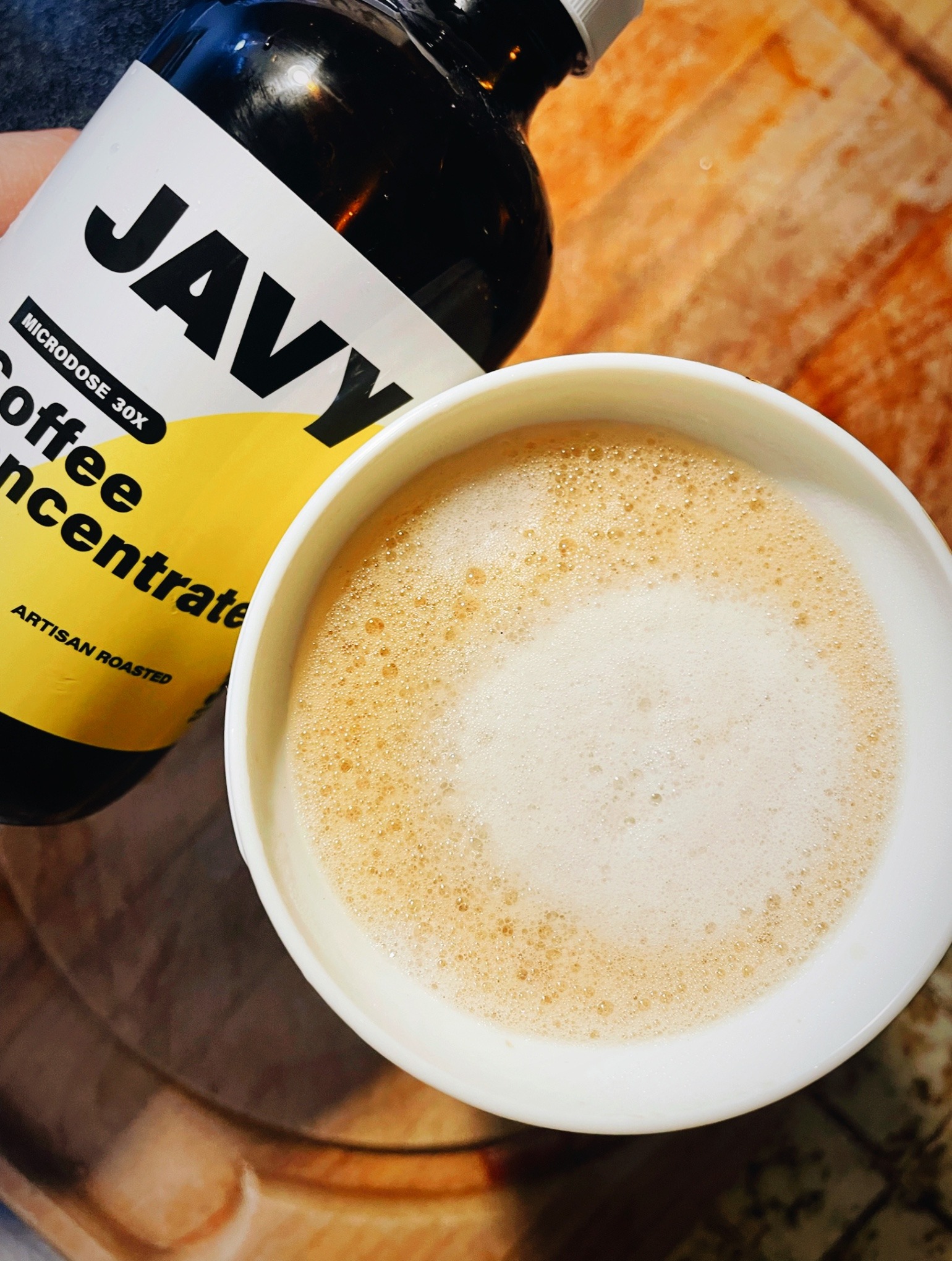 What's Micro-Dose Coffee Concentrate?
Think of micro-dose coffee concentrate as premium coffee. It is made as fast as your typical instant coffee, and is stronger than your average cold brew. Micro-dose coffee concentrate is stronger, and rich in flavour. In other words, it's liquid instant coffee. 
Benefits of Javy 
Only 2 ingredients: coffee and water!
Clutter free, no cleaning up brewing equipment.
Control your sugar, its sugar free. 
100% artisan roasted.
Gluten free.
Non- GMO (Genetically modified organism).
Eco-Friendly, crafted with sustainability.
30 servings which is about $0.60/day compared to $3.50 a day for store bought coffee. 
Size of bottle is 6oz/177.4ml bottle.
Cost per bottle is about $16.95 -$19.95 per bottle or $12.95 with a discount or promotion. Steal a deal 2 bottles for $21.95. Visit their website for the most current prices.

 Click Here to view DEALS!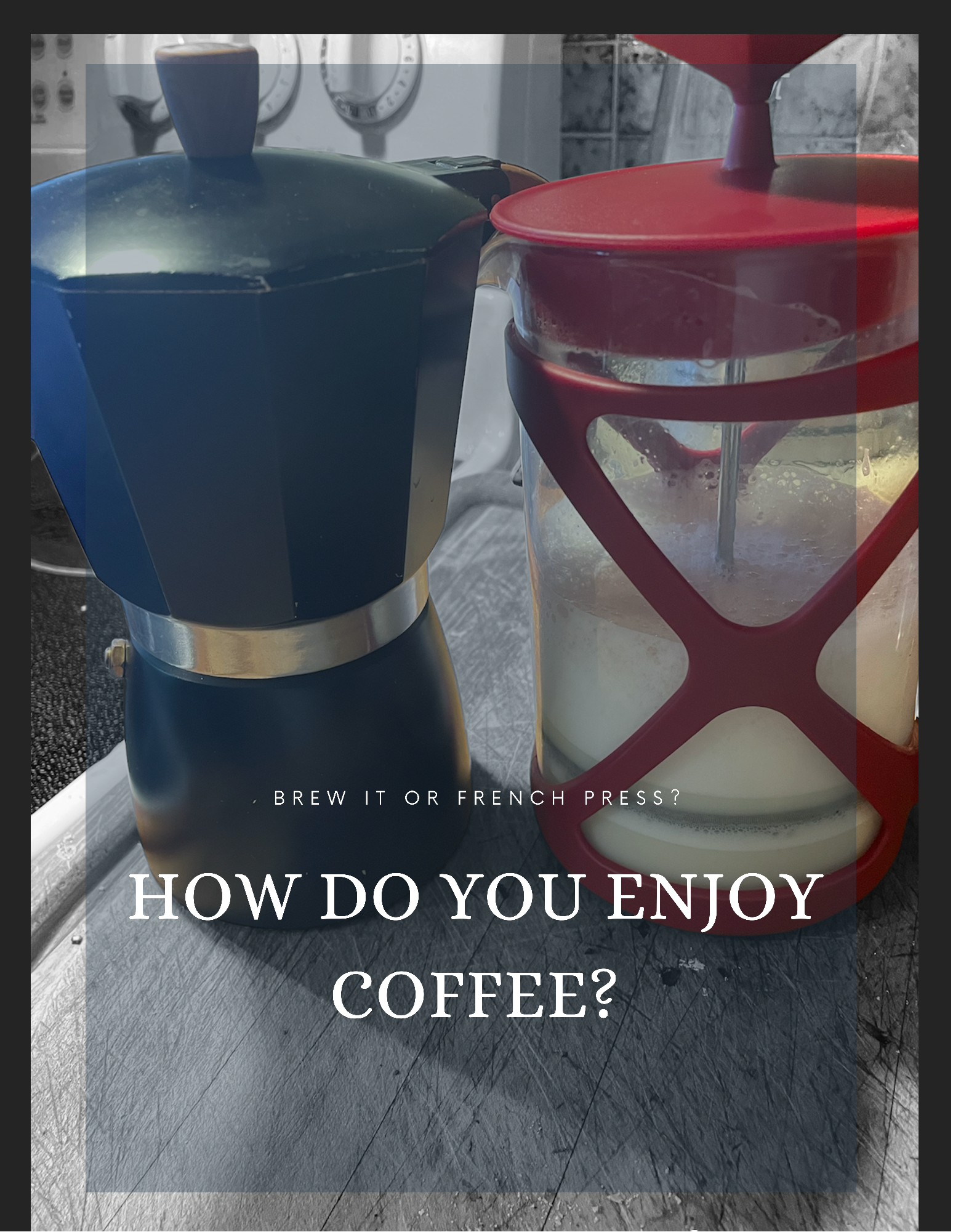 How Do You Start Your Day?
Do you like your coffee served as ice-coffee, cold-brew, cappuccino or a cafe latte? A common question people often ask is what is the difference between cold brew and ice-coffee? Here are some great coffee styles to enhance your taste bud and wake you up! 
Cafe Latte
Dislike the bitter taste of coffee? A cafe latte is your best friend. The amount of milk added cuts the acidity and bitterness of coffee. Served with a syrup of your choice! This drink originated in Italy to help compensate American tourists for the bitter taste of cappuccinos. The ratio is usually 1oz expresso, 9-16oz steamed milk, 1-2oz micro-foam. 
Typically if you make this at home you require a french press, unless you use your coffee machine of course! The taste is like milk or your choice of plant based milk! No worrying about bitter taste of coffee! Smooth, milk and light accompanied with your choice of: Caramel, chocolate, mocha, vanilla, matcha and more! Served in mornings or cooler weather. 
Cappuccino
Like thick foamy milk? This is your cup of cappuccino. Cappuccinos are originally from Italy or Austria. The foam from the milk is the star of the show. The ratio of cappuccinos is about 2:2:2 or 1:1:1 (eg. 2oz: expresso:2, 2oz milk, 20z microfilm).
The taste is typically stronger in coffee than in milk. Cappuccino's have a bold coffee taste. There is some sweetness from the steamed milk. It's a nice balance of bitter and sweet! Typically served in cooler temperatures in the morning. 
Ice-Coffee Vs. Cold Brew. What's the difference?
Ice Coffee
Ice coffee is exactly as it sounds. It is a cold beverage filled with ice, a hint of flavouring syrup (chocolate, vanilla, caramel, etc), a drip of coffee, and water or milk. The ratio is often 2:8 (2 tablespoons to 8 ounces of water, please note this differentiates for every person and store). Brewing time is within minutes! Often this drink is consumed in the summer when it's hot! The taste is typically much more bitter but more affordable than cold brew.
Cold Brew
Cold-brew is is like ice coffee, but takes up to 14-24 hours to brew. The taste is lower in acidity and bitterness compared to ice coffee. The ratio of brewing can be 1:8, 1 cup of coffee, to 8 cups of water. Of course, this differentiates for each person and barista! The cost is more than an ice-coffee.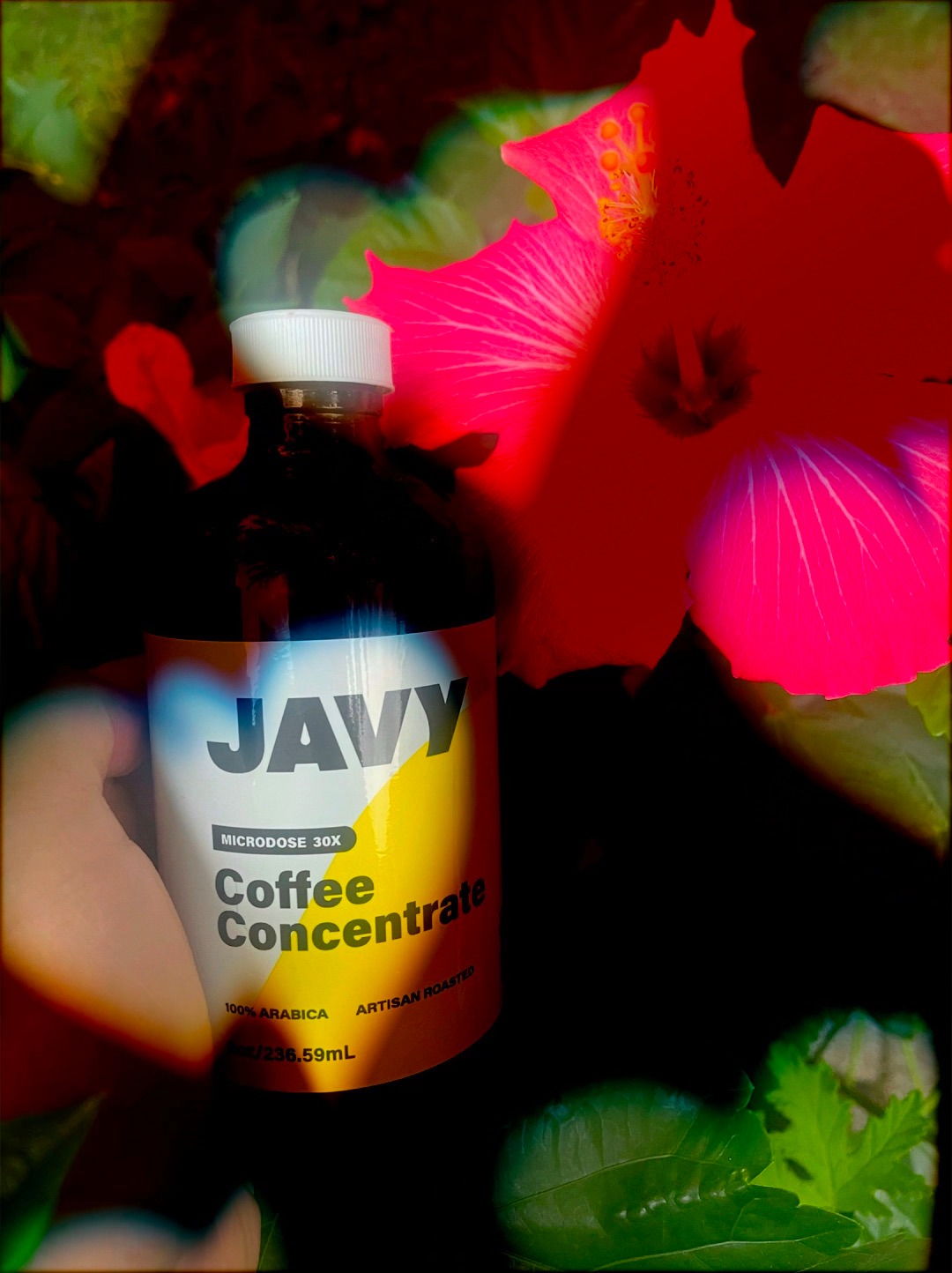 How To Use Javy Coffee:
Step 1: Fill a cup or mug, with water, or your choice of milk or non-dairy beverage. Unlike traditional methods, Javy coffee gives you the convenience of liquids being hot or cold!
Step 2: Drop it like it's hot! Or cold! Be sure to add 1-2 tablespoons of Javy Concentrate into the water or your choice of dairy.
Step 3: Add additional ingredients if desired such: as sugar, creamer, etc! Remember, quick affordable coffee is a pour away! Visit my links below to taste your new favourite drink. 
Step 4: Enjoy!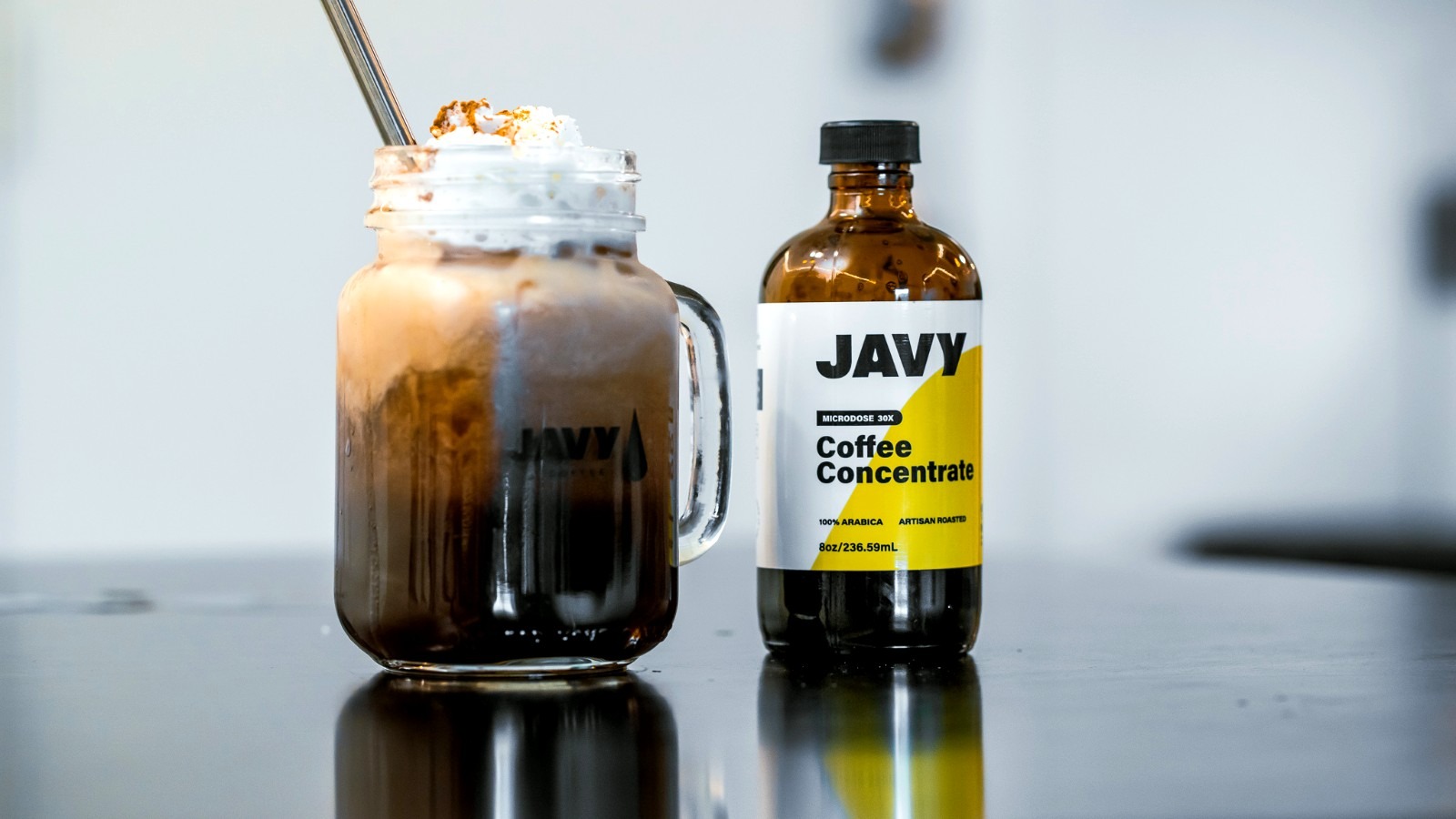 Review
Javy coffee is as quick as 5 minutes. If you're tired of coffee grounds spilling everywhere, and cleaning brewing equipment, Javy is a cup away. Messy kitchens are a nightmare! This new innovative delightful tasteful coffee offers a solution to your problems. A liquid micro-dose coffee with a delicious silky smooth flavour, served as ice coffee or hot is a win in my heart!  Read my next article to watch my video on how I jive with Javy! 
In total I would use Javy again, its easy to use, and tastes great!
Next Post: I'll be preparing Javy as a latte , ice-coffee and more! Along with lactose-free ingredients you can use.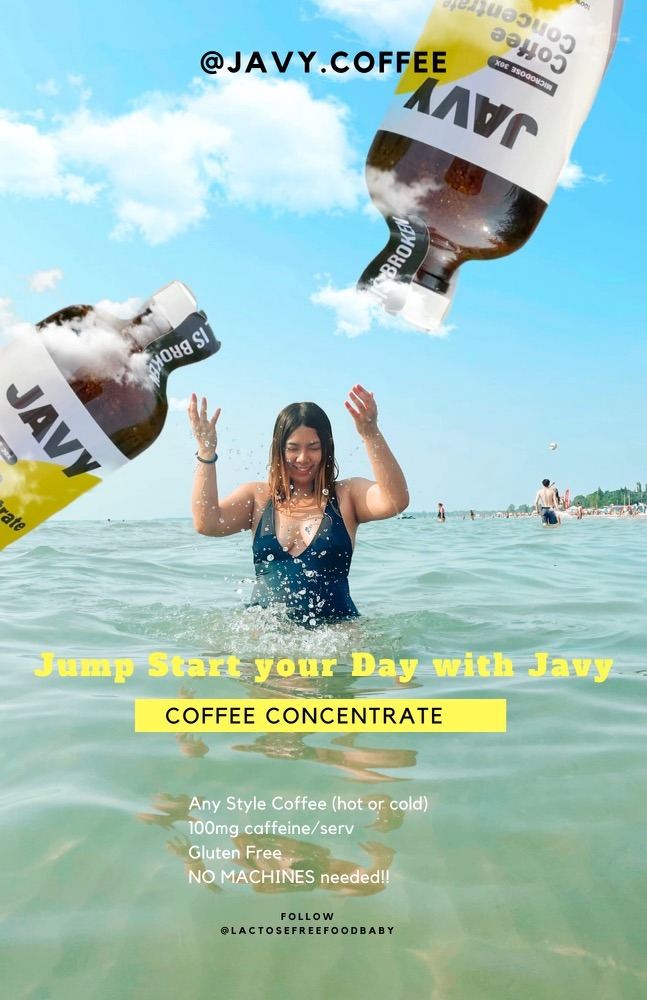 Shipping & Delivery 
Javy Coffee ships worldwide. Purchase 3 or more bottles for free shipping. Insurance shipping is included! Free shipping offers only apply to orders within the USA, CANADA, please see shipping policies for an updated list. Duties and taxes that will be imposed during or after the shipment of the order is not the responsibility of Javy. The orders will be processed within 3 – 7 business days. To learn more about shipping details, visit SHIPPING page.